Steampunk is an art form, technological or architectural style that derives mostly from science fiction and fantasy. Its creators envision an alternative industrial future world, which somehow diverged from our normal past during the Victorian era. This was when steam-powered technology was on the up-and-up and was the way to go.
Steampunk technology became part of this retro future, where steam, gears and cogs power the machines and air Travel is best done in good, old-fashioned Zeppelin airships. There are many examples of this fascinating art style in the world.
Below are some of the best examples you can see while traveling on vacation. More images of all these attractions are included in the video accompanying this article
1
Steampunk HQ - 1 Itchen Street, Oamaru, New Zealand
Steampunk HQ is one of the best places to experience the retro world of steampunk technology. Oamaru is a small coastal town in New Zealand which came into its own economically in the 1800s. Now the town's Victorian and neoclassical architecture is a perfect canvas for a wonderful steampunk playground. Part of this is Steampunk HQ, which is set in a grain elevator, was built in 1883.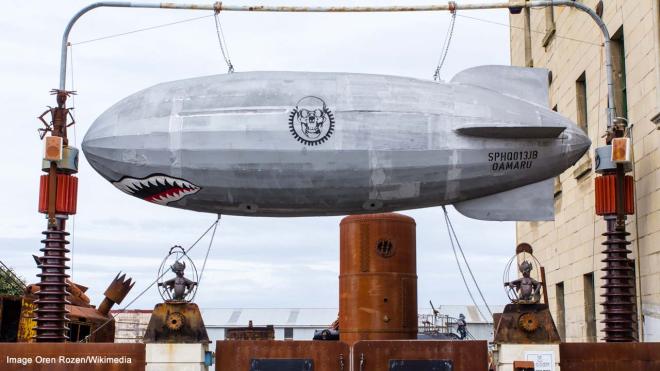 2
Giant Ghibli Clock - Nittele Tower, 1 Chome-6-1, Higashishinbashi, Tokyo, Japan
The Giant Ghibli Clock is the work of Hayao Miyazaki, the director and founder of Studio Ghibli, producers of the 2004 anime classic film "Howl's Moving Castle." The clock weighs a massive 20 tons, is 60 feet in width and is three stories high. It was crafted from copper and steel and has various mechanical vignettes which come to life at certain times of the day, including a boiling teapot, blacksmiths and two bell-headed piston-crankers, among other things. Oh, and it also tells the time!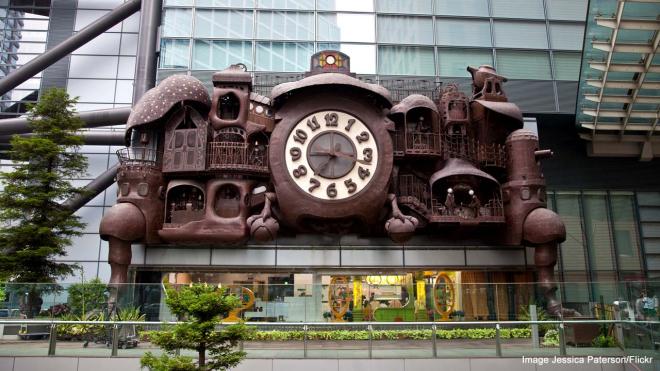 © ALL RIGHTS RESERVED