Many on the East Coast fell asleep before Friday night's Denver Nuggets at Portland Trail Blazers playoff game came to an end.
It took four overtime's before the game was finally finished with the Trail Blazers prevailing by a score of 140-137 to take a 2-1 series lead. According to ESPN, Nuggets center, Nikola Jokic played the most minutes in a playoff game during the shot clock era.
It tied with one other postseason game for the most overtimes in a playoff game. Only three regular-season games have ever gone more overtimes (12 regular season games have also gone four overtimes).
Let's take a brief look at the three games that went at least five overtimes as well as the now two playoff games that have gone for four overtimes.
Note: Longest overtime game data was taken from Land of Basketball.
1
January 6, 1951 - Indianapolis Olympians 75, Rochester Royals 73 (Six overtimes)
A game that went six overtimes finished with a score that would be low for three quarters in today's game. The 24-second shot clock wouldn't be introduced until four seasons later. Ralph Beard and Alex Gorza led the Olympians with 17 points apiece.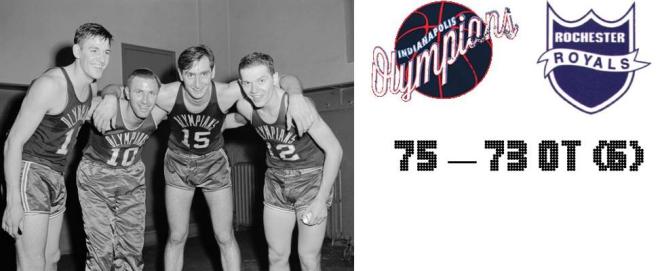 2
November 9, 1989 - Milwaukee Bucks 155, Seattle SuperSonics 154 (Five overtimes)
Dale Ellis scored 19,004 points in his career, but it was in this game in which he reached his career-high of 53, albeit in a losing effort. The score was tied at 103 at the end of regulation before Milwaukee outscored Seattle 52-51 in the five extra frames. Ricky Pierce led the Bucks with 36 coming off the bench.
© ALL RIGHTS RESERVED