LPBW: Five snaps showing baby J's total delight over first hot wheel track
Matt Roloff filmed Baby J as he played with a hot wheel track for the very first time. His reaction was delightful.
LPBW patriarch Matt Roloff filmed Baby J the very first time he put a car on a hot wheel track. The little fellow was completely delighted by the experience. Here are five photo snaps of his excitement that will melt your heart.
1
LPBW Baby J gets his first hot wheels track
Matt Roloff, patriarch of "LPBW" set up a hot wheel track for his grandson Baby J. In this image Baby J is trying to figure out to to put the car on the track.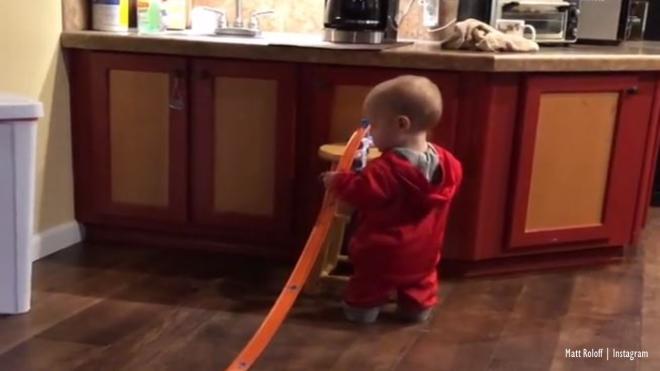 Here you can see Jackson appealing for help, so Matt asked Caryn to show him how to place the car on the track.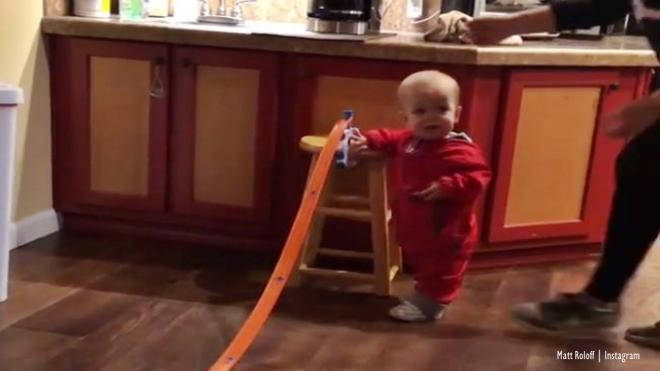 3
Jackson let the car go down the track
Look at the delight on Jackson's face, as the car whizzed down the track. His little face is all lit up.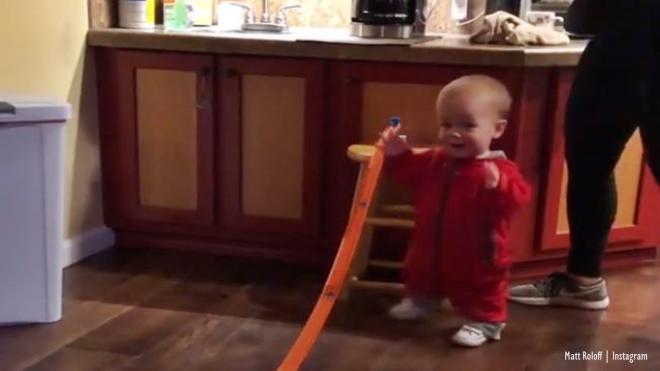 4
Fun and laughter for baby J
Double fun as Jackson laughs and does his "OMG!" in baby-speak. It almost looks like he's about to do a high-five.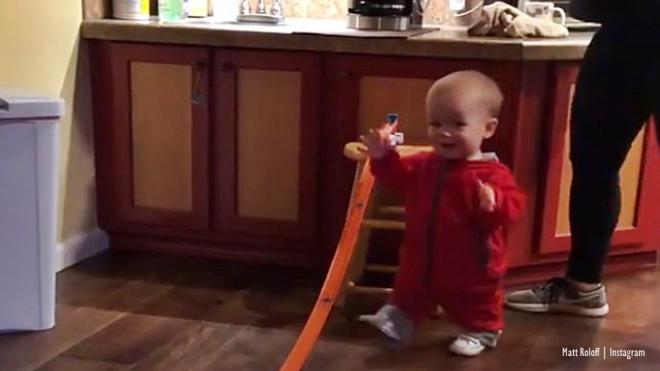 5
Going back for more fun on the track
Look at Baby J's face. it is simply delighful how excited he was. One has to wonder how many times he played with the toy, but he's a sharp little fellow. It won't be long before he doesn't need any help at all.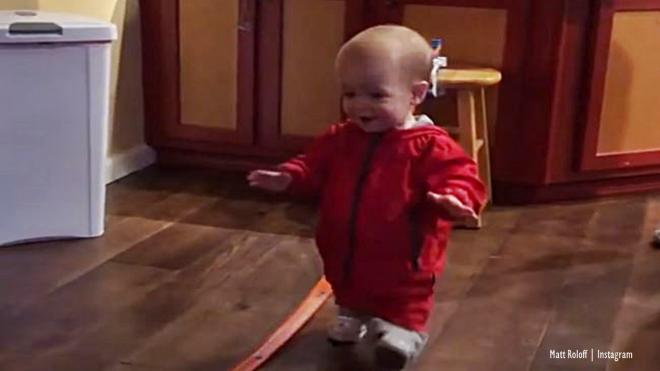 Click to read more
and watch the video
or