5 best psychological thrillers of 2018 so far
It's Halloween season, which means you're looking for the best new psychological thrillers to curl up on the couch and watch.
While this can also be a kind of black comedy, it certainly fits the bill as a psychological thriller. The movie allows Nick Cage to be as crazy as possible and Selma Blair does a great job of underselling just how insane her character is at the end. This has a really great twist you might not see coming either.
A movie centering on a woman who has a stalker that drives her to a mental health facility. Then the stalker follows her to that facility. Or does he?
This movie is one you may not have heard of since it was made by French director Coralie Fargeat. This is a kind of rape revenge flick but it manages to put a new spin on that old flavor. It's also got plenty of gore and a few twists you won't see coming.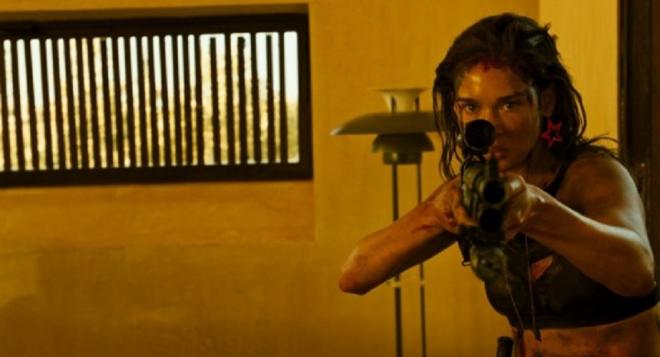 Yet another foreign film that still manages to be one of the best of 2018. This flick is about a woman who isn't to be trifled with. When she witnesses a murder and the murderer comes after her, he soon finds out the whole truth about her toughness.
Cold Hell on @shudder is the greatest movie I've seen so far this year. I jumped out of my seat four times. Badass and awesome and flat out scary at times, filled with genuine character. So great. pic.twitter.com/iLYe2VlX9w

— Scott Reynolds (@jscottamy) April 3, 2018
Yes, that's right, there are two Nicholas Cage movies on the list. Mandy allows Cage to be just as crazy, in a slightly different way as he and his young wife are tormented by a cult set in the 1980s. As you can see by the picture, he goes from mild mannered to very much not rather quickly.
So #mandy movie. I'll give top marks to anyone who can fluently and cohesively tell me exactly why it's such a great movie and why they think its #nicholascage finest film todate? He has a couple of lines - that's it! Otherwise it's an average revenge flick at best. pic.twitter.com/EMxe34z02t

— C. ¯\_(ツ)_/¯ (@DadsGreatEscape) September 29, 2018
This news article has been verified through:
http://collider.com/best-horror-movies-2018-so-far/#the-endless
https://www.imdb.com/title/tt6998518/?ref_=nv_sr_1
Click to read more
and watch the video
or