Spain busts British group behind $72 million vacation food poisoning scam
A group of fraudsters convinced UK travelers on all-inclusive vacations to fake food poisoning and got a hefty cut of their compensation.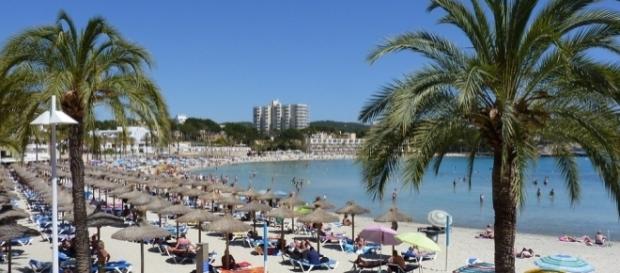 Some people will go to any lengths, it seems, for a free vacation and to maybe make extra money on the side. However the Food Poisoning scam led by a group based in Mallorca cost the hotels affected by the fraud tens of millions of euros. A group of British fraudsters have now been arrested for defrauding hotels of some $72 million, while a British insurance company has also lost its license for its involvement in a similar scam.
Agents encourage tourists to lodge fake food poisoning claims
While the food poisoning scam mainly affected the Balearic Islands, it has since spread to other popular tourist areas in Spain, including the Canary Islands.
However the hotel industry association in Mallorca has been complaining of this type of fraud since around 2013. Since that time there have been many fraudulent claims, including 400 food poisoning claims in 2016 alone, which cost hotels almost $11 million.
Probe into Brits' '£55m Majorca food poisoning scam' extended to Canary Islands https://t.co/2eeVZ72E8C pic.twitter.com/NFNT6CJZoa

— Daily Mirror (@DailyMirror) September 8, 2017
The group of British fraudsters mainly operated on the island of Mallorca in the Balearic Islands, where the local hotel industry believes they have been scammed out of an estimated total of $60 million in total. Other popular tourist destinations believe they were cheated out of an estimated $12 million.
The scammers sent out "sales agents" to local hotels to convince tourists to make false food poisoning claims and then offered to help them process those claims, detailing the required documentation the tourists would need to produce.
'Rich Mum' among two Brits questioned in Spain over hotel food poisoning scam - https://t.co/2dnEZas9ql police ... pic.twitter.com/0p0lH9LA0x

— Barcelona Apartement (@BarcelonaAprtmn) September 7, 2017
Investigations lead to arrest of the fake food poisoning scammers
El Pais reports that after an investigation was run by Spanish authorities for several months, Civil Guard officers on Thursday raided two commercial premises and six homes in Calviá and Palma in Mallorca where they arrested seven British nationals on suspicion of running fraudulent food poisoning claims.
Brit family face criminal charges over alleged €60,000 food poisoning scam https://t.co/1eYnbvmu9q #Lead #Mallorca pic.twitter.com/H8KjatMJ8l

— The Olive Press (@olivepress) July 17, 2017
As reported by The Local, the arrests follow nine days after a British insurance company, Allsure Ltd., was stripped of its license by U.K. officials for similar claims. Following an investigation, it was uncovered that the insurance company had actively encouraged British travelers to "fabricate or embellish" gastric illnesses resulting from their vacations in order to claim compensation.
The company was found to have used deceptive measures to exaggerate possible pay-outs from false food poisoning claims to entice customers.
Crackdown by U.K. on false sickness claims
This action was reportedly part of a larger U.K. government crackdown on false sickness claims after the travel industry received a huge surge in claims by British vacationers, claiming they had suffered food poisoning or other gastric illnesses while in Spain. The British government has since launched an awareness campaign in July to warn tourists they could face prosecution, both in the U.K., in Spain and elsewhere overseas, if found to have made false sickness claims.
Denunciaban falsas intoxicaciones para cobrar indemnizaciones. Gracias a la @guardiacivil por destapar el fraude.https://t.co/VcQqAJlZrz pic.twitter.com/aZR2tW885G

— Juan Ignacio Zoido (@zoidoJI) September 7, 2017
It seems it was easy to lodge the false claims as reportedly the only medical evidence that was required was a pharmacy receipt for appropriate medication to treat food poisoning or other gastric ailments, which anyone can buy over the counter.
Once the claims were in, this led the tour operators who had organized the all inclusive vacations to be told to pay compensation to the travelers, while the operators then passed the cost on to the contracted hotels in question, who were forced to pay up.