South African prison scandal sees strippers entertaining inmates [video]
Images have surfaced of scantily-clad women dancing with South African prison inmates, but the ladies say they are dancers, not strippers.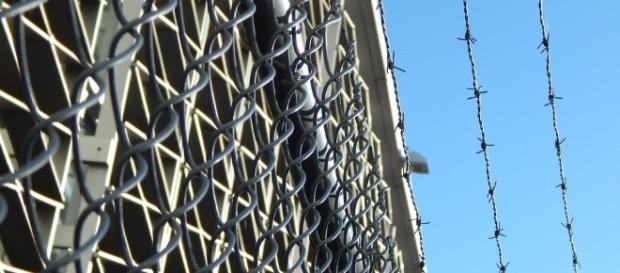 South African taxpayers are understandably upset to find out they are paying for erotic entertainment at the Johannesburg Medium B Correctional Center, more commonly known as Sun City. The prison houses some of the most violent criminals in the country, who were recently entertained by strippers. However, said strippers feel insulted by the media as they state they are merely "freelance dancers." The incident is now trending on Twitter under the hashtag #PrisonStrippers.
June Youth Month celebrations at a Johannesburg prison
The June Youth Month celebration is in honor of students who were killed on June 16, 1976, during an anti-apartheid uprising in Soweto, near Johannesburg.
The riot happened after a 12-year-old student was killed by police while peacefully protesting the use of Afrikaans in local schools. Following the initial incident around 175 people were believed to have been killed.
Acting national commissioner for the Department of Correctional Services, James Smalberger, said entertainment for the prison inmates on June 21 had been approved, but not in the form currently depicted on social media. He said the use of strippers was not in line with the procedures and policies of Correctional Services.
Investigation launched and prison officials facing suspension
As reported by the Independent Online, Smalberger went on to say that an immediate investigation into the incident was launched Monday after photos surfaced online of prison inmates dancing with strippers.
He said in a news conference that the department condemns the incident with "the contempt it deserves." Smalberger wanted to make it clear the department will "leave no stone unturned" in dealing with the scandal. Smalberger went on to apologize to South African citizens for what he dubbed a disturbing incident.
Women say they are not strippers, but 'professional dancers'
Huffington Post in South Africa reports that the ladies themselves are objecting to the term "stripper" saying they are "professional dancers." The ladies went on to say that the incident has badly affected their reputation, leading to a loss in bookings.
One of the women in question, Busi Mahlangu, told the media there was nothing untoward about their dancing show and that it was being used as a fight between prison management. Mahlangu went on to explain to The Sowetan that they are "freelance dancers" who work with well-known South African recording artists.
#PrisonStrippers people have Air Nike in prison all I have is an All star 😒 pic.twitter.com/nN2e6OXSi7

— 2017 AFRICA (@2017AFRICA) June 26, 2017
Describing them as "professional street dancers" Mahlangu said they were invited to appear at the prison.
According to her, their group consisted of three men and three girls, but the photos doing the rounds of social media only show her and another female dancer. According to Mahlangu, they had no idea photos were being taken of them at the time, adding they are shocked at being referred to as strippers.
Mahlangu went on to say the scandal has badly affected their reputation, as this is their work and they get paid to do it. She mentioned they also get international bookings, which will be affected by the scandal.
Social media reacts to #PrisonStrippers https://t.co/oiZBEv3dIe | Independent Online pic.twitter.com/3IFmJAqxgB

— IOL News (@IOL) June 26, 2017
One of the men depicted in the images above is alleged to be Mahlangu's father, who is in the prison on a life sentence. He told The Sowetan newspaper that he was dancing with his daughter in the photos and was happy to see her, but the images make it look as though she is a stripper and that he was "perving" over her. The prisoner added that there was "nothing sexual" in the incident at all.
Click to read more
and watch the video
or