Brother-in-law of the Spanish king escapes jail for tax crime convictions
The media has criticized the court for being too merciful towards Inaki Urdangarin, husband of Princess Cristina.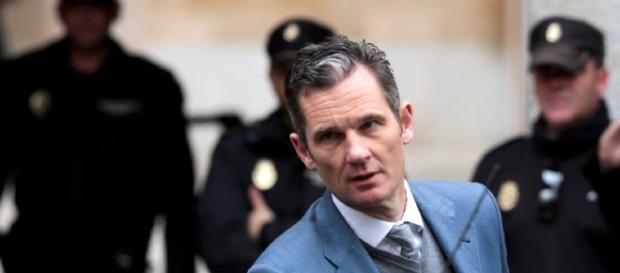 The King of Spain's brother-in-law has been spared jail-time while awaiting a tax-fraud conviction. The case had become controversial due to the involvement of those within high society, with many in the media feeling that it reflects the protection of the elite.
A scandal involving the royal family
#Inaki Urdangarin, who is married to Infanta Cristina of Spain, who is in turn the sister of Felipe VI of Spain, had been found guilty of using his royal connections to overcharge regional governments throughout Spain, in addition to tax fraud. Under current Spanish law, however, he can appeal the sentence through the Mallorcan court, which is the highest judicial authority in the region that the alleged crimes had occurred, and through the Supreme Court.
Added to that, the Supreme Court has to confirm the sentence for it to hold.
The time it takes the Supreme Court to decide on confirming such charges is known to be a lengthy process, that could take months or years at a time. As it stands, Urdangarin is required to register once a month within his home of residence, which is currently in Geneva, Switzerland, and is obliged to inform the court beforehand for any plans to change his place of residence or leaving the European Union. Alternatively, he was also allowed to be free by way of a bail of 200,000 euros (or $211,000.) Added to that, Urdangarin's lawyers can appeal the court's decision by February 28.
The decision has been controversial within Spain
Urdangarin's wife, also known as #Princess Cristina, and Duchess of Palma de Mallorca, has originally risked a sentence of eight years if she had been found guilty as an accessory to her husband's charges, but she was later acquitted of the charges.
As sixth in the line for succession, it had been the first time in Spanish history that a member of the royal family had to stand in dock for a criminal trial during the original investigation, which had started in 2013.
The case had become controversial in the court of public opinion, due to the high-profile nature of those involved with the case. Reportedly, spending cuts and high levels of unemployment within modern Spain had been highlighted in the media against the fact that those in the country's high society could commit tax fraud. Even at Urdangarin's most recent appearance at court, crowds could be heard protesting by shouting the word, "thief," as he entered and left the building. He had also lost his title of Duke of Palma due to the case.
Many of the media have opposed the decision for being too lenient. Pablo Iglesias, who currently serves as the leader of Spain's Podemos party, condemned the decision, saying that, "injustice is different for everyone," also suggesting that songs will be written in protest, with people being arrested for writing them. Hibai Arbide Aza also criticized the decision, also writing that musicians would be punished for singing about a king, "whose brother-in-law won't go to prison for stealing." #World Politics