Self-driving taxis now operate on a 4000-resident private village in California
Two driverless Ford Fusions from a company called Voyage are deployed in The Villages, San Jose.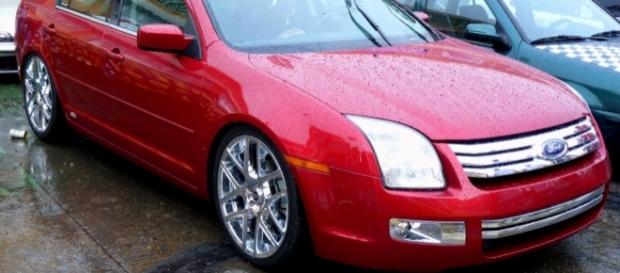 According to a report by The Verge dated Oct. 4, a residential community in San Jose, California is now host to self-driving taxis. Two driverless Ford Fusion are operational, and both cars can be hailed to get around the area.
The location is called The Villages. It is a private gated community of 4,000 residents and is mostly home for Senior Citizens.
The company providing the service is called Voyage. They treat the initial deployment as a sort of beta-test for a wider and broader service range of self-driving taxis.
The Villages is the perfect location for Voyage
According to Voyage, many factors make The Villages an ideal place for the initial phase of the service.
First and probably the most helpful is the speed limit of 25 mph. This certainly reduces the risk involved should anything go wrong.
Next, there are 15 miles of road, which is already perfect for the self-driving cars to "learn."
Not only will the cars' AI have to learn the proper turns and whatnot, but they also need to learn how to deal with animals, pedestrians, and even golf carts, which apparently are common in the area.
Voyage's CEO Oliver Cameron stated that they "looked for the perfect mixture of passenger need and scale, complex and chaotic road, and a slight reduction in speed."
He said that places like these are rare in the Bay area, and they were lucky enough that they found The Villages and got permission to deploy.
But getting the permission itself was not a particularly cheap endeavor.
In the state of California, the insurance coverage for the operation of self-driving vehicles amounts up to $5 million. However, The Villages asked for another 50% on top of this initial amount. Their reason is that the place is a private community, and therefore has increased liability.
Voyage agreed, as long as they could share the data collected from their operation in the area.
A self-driving revolution
Voyage is not alone in the driverless-vehicle business. The company Waymo is also the operator of driverless minivans that are deployed in the Arizona area.
At the time of writing, Waymo's minivans are still operating under limited service. However, there are reports that the company is planning to broaden its service range to a fully commercial ride-hailing service.
Even Uber has investments in the driverless-vehicle business. They have self-driving SUVs operating in Arizona, as well as in Pittsburgh.
Many more unnamed, small-time companies have gotten into the service of driverless cars. Mostly these companies offer ride services to business parks, college campuses and similar venues all over the country.
Click to read more
and watch the video
or