Google Pixel 2 XL leak reveals positives and negatives of the LG-made phone
Popular leakster Evan Blass has once again proved his worth by leaking images of the upcoming Google Pixel phones.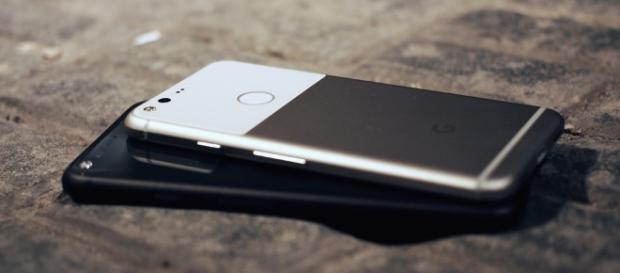 Latest reports suggest that Google's next smartphones, Pixel 2 and Pixel 2 XL, will be massive in different ways than thought. Known leakster Evan Blass has provided the best look yet of the smartphones, just a few days before the big launch. The smartphones could launch in two weeks.
The Pixel 2 XL to have a massive 6-inch display
Blass, who has a very impressive record of being correct about the information he provides, shared images of the smartphones. He confirmed on VentureBeat that the images conform to the previous leaks. He added that he has no reason to doubt the authenticity of the images. The Pixel 2 XL is seen to be having a massive 6-inch display.
The Pixel XL has a 5.5-inch display.
Some enthusiasts have expressed disappointment over the thick top and bottom bezels of the Pixel 2 smartphone. The bezels are shown to be wrapping a 5-inch display. The bezels could prove to be a minus for the detractors. According to Forbes, the search bar, which lies below the dock at the bottom, is unnecessary.
Users will naturally fire up the advanced Google Assistant by simply holding the home button. The Assistant can be called up from any location. Google seems to have redesigned the Android home screen. If the search bar cannot be moved, fans may not be very happy about it. This could be another cause for disappointment.
Specifications everyone's waiting for
The Pixel 2 is expected to go on sale on Oct. 19. The release of the XL handset could be delayed until Nov.
15. This delay may not be a good thing for Google. The Pixel 2 XL is being considered as the hot ticket item. However, there are many who would wait patiently. The promise of instant updates and stock Android will keep the buzz alive.
Google had also hoped to include the Qualcomm Snapdragon 836 chipset in its highly-anticipated devices. However, it had to finally go with the SD 835 processor. Fans were also hoping for a 6GB RAM in the XL version. But the current configuration shows 4GB RAM. A 6GB RAM would have allowed the phones to compete with the Galaxy Note 8 and OnePlus 5.
Moreover, Google has also dropped the 3.5mm headphone jack, even after it mocked Apple for doing the same. Both the new Pixels will have 12MP cameras and possibly larger batteries. There will be 64GB and 128GB storage options. Google is not taking the dual-camera route, though it has significantly updated the Pixel cameras.
The smartphones will be released with dual front firing stereo speakers. This will bring back memories of the Nexus range of smartphones. The Pixel 2 XL has been made by LG. Its size mimics the 6-inch LG V30 smartphone. In terms of ease of use, it will score higher than the 5.5-inch Pixel XL because of the new 18:9 aspect ratio. #Google Pixel 2 #Google Pixel 2 XL #Google Pixel 2 XL features