Xiaomi Mi 7 will get Snapdragon 845 chipset and dual rear camera setup
Upcoming Xiaomi Mi 7 smartphone specs and details leaked online on Weibo.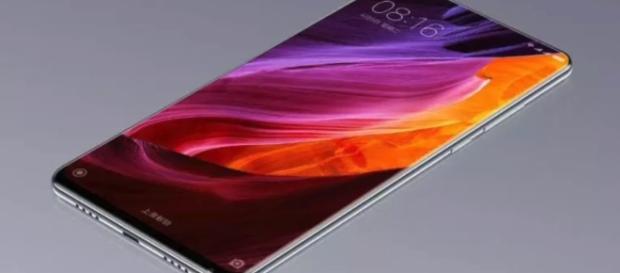 After the successful launch of Xiaomi Mi 6, people are want to know more about the next-generation handset, possibly named the Xiaomi Mi 7. They are interested in what the new phone will offer in terms of specs and features. A lot of rumors about the upcoming smartphone have popped up in the past few weeks.
Mi 7 to get Qualcomm Snapdragon 845 processor, Release in Q1 2018 likely
According to Gizmo China, a new Weibo post by an industry insider claimed that the Xiaomi Mi 7 flagship phone will come powered by the Qualcomm Snapdragon 845 chipset. The yet-to-be announced Snapdragon 845 chipset is rumored to debut sometime next year.
The chipset will be based on the new 7-nanometer technology. The upcoming smartphones Samsung Galaxy S9 and LG G7 are also expected to get launched with the Snapdragon 845 SoC next year.
According to the report, Xiaomi is expected to take the wraps off the Mi 7 sometime in the first quarter of 2018, most probably between January and March 2018. The current generation Mi 6 was launched in April this year. Among other specs, the Xiaomi Mi 7 is expected to feature a 6-inch full HD active-matrix organic light-emitting diode (AMOLED) display, either 6GB or 8GB of RAM and a dual rear camera setup including a wide-angle lens and a telephoto lens.
The handset will reportedly flaunt a glass and ceramic casing and feature a physical home button on the front that will also work as a fingerprint scanner.
The chances of an in-screen fingerprint sensor appear to be bleak. It seems it's too early to speculate much about Xiaomi Mi 7. There's no information regarding the handset's U.S. release as of yet. It is expected that more information and details about the rumored handset will come up in the next few months.
Xiaomi Mi Mix 2 specs and features
In related news, Xiaomi is all set to unveil the highly anticipated Mi Mix 2 [VIDEO]smartphone on September 11. According to Android Central, the handset will feature a 6.4-inch QHD (1440x2560 pixels) curved display panel, Qualcomm Snapdragon 835 64-bit octa-core processor, 6GB of RAM, 128GB of native storage and a 4500mAh battery. Initially, the Mi Mix 2 was rumored to launch with the Snapdragon 836 chipset, but the chip maker has already confirmed that the smartphone will be powered by the Snapdragon 835 processor.
In terms of camera, the Mi Mix successor is likely to get a 19 mega pixel rear camera and a 13 mega pixel front camera.