iPhone 8 price lower than observers have predicted, will start around $900
Another cool feature in the soon-to-be-launched iPhone 8 is the facial recognition support.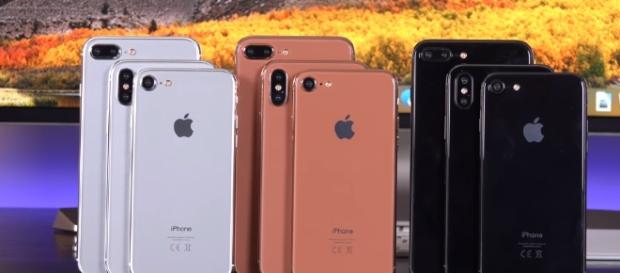 Apple Inc. is expected to launch its next-gen iPhone next week. However, rumors and speculations about Apple's 10th-year anniversary iPhone are still making their way to the internet.
Device's $900 price tag
Tech fans and experts are expecting the iPhone 8 will arrive with a starting price of $1,000. Nonetheless, analysts at the Swiss global financial services company, UBS, claimed that the price of Apple's new device will be lower than was previously expected. Benjamin Wilson and Steven Milunovich (UBS analysts) stated that the 64GB variant of Apple's 10th-year anniversary iPhone will have a $900 price tag.
The analysts of the financial services company claimed that while the Galaxy S8 Plus costs $840 and the newly-launched Note 8 has a $930 pre-order price tag, the Cupertino based tech company usually launches its smartphones within the price range of its competitors. However, UBS analysts Milunovich and Wilson also anticipate that Apple will roll out the iPhone 8 in different configurations, a 64GB, and a 256GB - with the larger variant carrying the higher $1,000 price tag.
Other products to launch on September 12
The company is preparing for its launch event on September 12.
Aside from the iPhone 8, Apple is also expected to roll out the iPhone 7S, 7S Plus, the new Apple TV and the Apple Watch Series 3.
Meanwhile, according to 9to5Mac, the tech company might dub the iPhone 7S and 7S Plus the iPhone 8 and 8 Plus. The 10th-year-anniversary mobile device, on the other hand, will be called the iPhone Edition or iPhone X.
Apple enthusiasts are expecting the iPhone 8 to come along with an OLED display. The Cupertino based tech company is said to be collaborating with Samsung as its OLED display supplier.
The handset is expected to feature a wireless charging technology with faster charging capability.
The handset is also expected to arrive with facial recognition support, a 3D-sensing front camera and augmented reality (AR) capability. The company has ditched the handset's fingerprint recognition feature and the device will be unlocked through facial recognition. However, the company will launch the smartphone with other home key functions, such as app switcher and apps' closer.
The smartphone will have different color options - Gold, Rose Gold, Silver, Black and Jet Black.
The device will be equipped with a dual camera setup, Wi-Fi 802.11, USB 3.0, GPS, Bluetooth 4.2, proximity, accelerometer, compass and gyro.