Top 3 smartphones you can buy with 8GB of RAM
Your best choices of smartphones with 8GB of RAM are the OnePlus 5, Asus ZenFone AR and the ZTE Nubia Z17.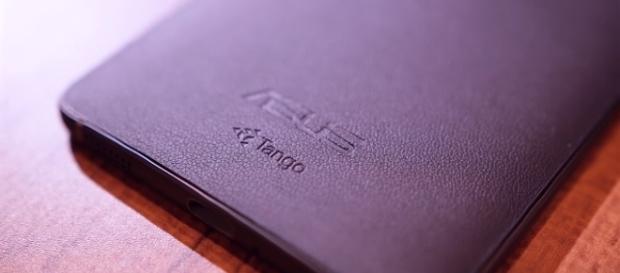 Smartphones have come a long way since it was introduced, and manufacturers try to top one another in terms of innovation. For instance, HTC has its own Edge Sense for the HTC U11 where users can squeeze the device to perform certain tasks. LG implemented a dual camera setup with their G6 and V30 to capture wide-angle shots. And more recently, Apple introduced their "new" phone unlocking feature called Face ID, where users can unlock their phones just by looking at them.
However, the above-mentioned devices all have something in common – they all have less than 8GB of RAM, that's where the little players come in. It's quite difficult for smaller smartphone manufacturers to keep up with tech giants in terms of innovation, so they decide to install a much bigger RAM into their devices just to compete with the leading brands.
With that in mind, here are the best smartphones with 8GB of RAM that you can buy according to Android Authority.
OnePlus 5
Chinese phone makers have become more recognizable over the years. The OnePlus 5 is one of the first smartphones to have 8GB of RAM and is probably the most popular device on this list. And at $539, the OnePlus 5 is still a lot cheaper than any leading brand.
On top of the 8GB of RAM, the device also comes with an onboard storage of up to 128GB. It boasts 5.5-inch AMOLED display with a 1920 x 1080 resolution. Speed will not be an issue as the device features the latest Snapdragon 835 processor with Android 7.1.1 operating system.
Asus ZenFone AR
In addition to the 8GB of RAM, the unique feature of this device is the Augmented Reality platform called Tango by Google, hence the name Asus ZenFone AR.
This smartphone is the most expensive one on this list though, at $700.
The Asus ZenFone AR features a 5.7-inch Super AMOLED display with a 2560 x 1440 resolution. It only has the Snapdragon 821 chipset, but it does have a 23MP rear camera and motion tracking sensors, which are required to run AR programs.
ZTE Nubia Z17
The ZTE Nubia Z17 is the most obscure smartphone on this list. So much so that it can only be ordered from Chinese online retailers like GeekBuying. The base model with 64GB of internal storage costs $535, and if you want the 128GB version, you will need to add a few more dollars at $560 as the device doesn't feature an expandable storage.
The ZTE Nubia Z17 has a 5.5-inch LCD display with a 1920 x 1080 resolution. It also comes with the latest Snapdragon 835 chipset and features a dual 23MP and 12MP rear cameras. In addition, the device has Dolby Atmos-enhanced speakers for a more immersive music experience although it doesn't have the 3.5mm headphone jack.
Click to read more
and watch the video
or