The iPhone 8 revolutionizes with a truly bezel-less screen
Also, it's aggressive upward push on prices might affect the entire smartphone market.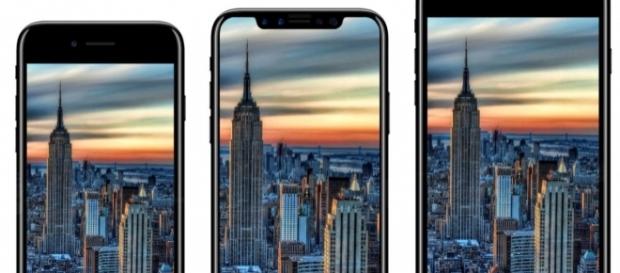 The iPhone has always been a product of wonder. Part of it is Apple's aggressive marketing campaign. Thanks to it, the company has legions of fans willing to buy the very next phone model that they make, whenever it comes out.
Whenever a new iPhone comes out, there is always the promise of change never before seen in mobiles. They have accomplished this with their previous models, sure. But nowhere is this truer than when they released the iPhone 8.
See, the iPhone 8 has some characteristics that will probably change how phones are made or designed after its release.
Bezel-less screen
We have seen phones with really minimal bezel width around the edges of the screen. The Essential phone and Samsung Galaxy Note 8 feature it. Even the newest phone from LG wants to do away with as less bezel space on the screen as possible.
But the iPhone 8 will be the first to feature a truly bezel-less screen. We have seen Apple do this in stages. First, there was a mechanical home screen button on the bottom part of the phone. Then, about a year ago, the iPhone said goodbye to the mechanical button.
In its place was a pad with a home screen portion that responded to touch.
Now, with the iPhone 8, the home screen button area will be completely removed. This is a major change, and if other manufacturers follow suit, it could impact the way we operate smartphones forever.
In a report by The Verge, they mention that a new age for display screens will emerge "whether Samsung likes it or not" (referring to Apple's number one competitor). "Every person with even a passing interest in tech or smartphones will have the iPhone 8's bezel-starved look as their new paradigm for an ideal design," they added.
An upward push on smartphone prices
With its bezel-less design and improved Augmented Reality features, it is expected that the iPhone 8 will be expensive.
Well, iPhones had always been expensive, being top-of-the-line. But the same report by The Verge predicts that "this is going to be the biggest upward push that Apple has made with the price of its top iPhone model."
The iPhone 8 is predicted to be priced at least $1,000, and it could be even higher than that. By comparison, the Samsung Galaxy Note 8 would cost $930.
This is a double-edged sword. For one thing, the higher cost of an iPhone will make lesser-known bands more appealing if only because of affordability. On the other hand, manufacturers could also see this as a signal to follow.
If the price range of an iPhone 8 takes to ridiculous highs, other manufacturers can consider setting their prices higher as well. All the while they could still maintain the image that their phones are, at the very least, still cheaper than iPhones.