Tesla Model 3: Is minimalist interior perfect for you?
A estimation tool has been invented to find out if this automobile is perfect for you.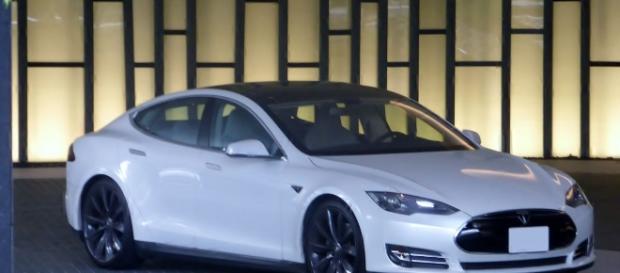 Tesla Model 3 offers premium vehicle ownership at the most reasonable price. Ben Sullins, a Tesla online community administrator, developed a handy calculator to assess whether you are a perfect match with the vehicle. Through this estimation tool, anyone can accurately assess their overall monthly costs, including the supercharger network usage.
The calculator takes four important factors into account.
Sullins' newly invented tool takes the automobile's range capabilities and efficiency with the commuting habits and personal driving habit of the prospective buyer. The calculator will automatically determine the buyer's location then modify the currency and supercharger fees according to the local rates.
The results will reveal if the automobile and you are a match.
Tesla Model 3 is a revolutionary car with no Instrument Cluster. All of the information is shown via a digital, touchscreen display. The vehicle functions, on the other hand, have not shifted as well to the steering wheel. The Model 3 design does not have the traditional interior elements found in most vehicles. The instrument cluster has been removed, but two control stalks and multi-purpose thumb wheels were included.
According to the chief designer Franz von Holzhausen, the company wanted to make the car's interior feel as big as possible, given that The Model 3 is a small vehicle. However, some critics believe that the interiors are too minimalist and not as classy as the most luxury cars in the market.
Tesla's upcoming Model 3 carries a clean and minimalist design; allowing the driver to focus on the core requirement since both its software and hardware are designed to provide full autonomy.
The minimalist auto interior also has no gauges, no knobs, and no button, with the entire roof made of two pieces of glass.
Model 3 is believed to compete with Chevrolet Bolt in terms of mileage and price.
Although Chevy users and Tesla enthusiasts belong to different demographics, reports suggest that the Tesla car is expected to bring new technology like self-driving features for an additional $5,000. The full self-driving capability that needs enhanced Autopilot will cost another $3,000.
According to Business Insider, the first wave of Tesla Model 3 features a long-range battery, adding $9,000 to the base price for a 310-mile range. The standard 220-mile range, on the other hand, is expected to arrive this fall. The base model will also come with a Wi-Fi and LTE connectivity features, along with Internet streaming radio.
Click to read more
and watch the video
or