'Supergirl' season 3 to debut on Oct 9; Ali Adler to no longer be a part of it
It is a part of a new collaboration between Samsung and Lone Worker, season 3 will premiere on October 9, 2017.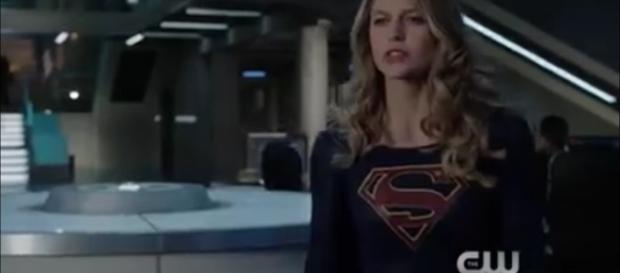 "Supergirl" season 3 has been confirmed. Unfortunately, co-creator Ali Adler will no longer be a part of it. She has been replaced by Jessica Queller, who will now be running the show. Queller will further be assisted by Robert Rovner and Andrew Kreisberg. According to a report by Deadline, a specific reason for Ali Adler's departure is not known yet. She will still be a part of the show in the form of a consultant. She apparently wants to concentrate on the "Dynasty" series. The direction of the third season will be pretty different this time as Kevin Smith is expected to take charge. It is also rumored that the fate of the many characters will be decided in this season.
The premiere date of the show
According to a report by Den Of Geek, Kevin Smith is expected to direct "Supergirl" season 3.
The show's next installment will premiere on October 9, 2017. The show will witness the addition of new faces. Carlos Bernard has reportedly been hired to play the role of Maggie Sawyer's father. Oscar Rodas will also be returning. He will play the character of a cop, who is a key character in helping Supergirl out. In "Supergirl" season 2, it was revealed that Maggie's choice of lifestyle wasn't accepted by her conservative family. She also ended up fighting with her parents over this matter. This ultimately led her parents to throw her out of the home. The third season might mark a reunion between them.
What about the villain?
Adrian Pasdar is hired to play the role of the real estate supervillain in the next installment.
The actor is primarily known for his roles in "Heroes" and "Agents of S.H.I.E.L.D." He will be facing other superheroes such as Martian Manhunter. Actress Emma Tremblay of the "Elysium," and "The Judge" fame will be playing Maggie's best friend, Ruby in the show. A new character will be introduced this time. Played by Yael Grobglas, the character will be called "Psi." What role will Psi be playing, will stay a mystery till the very end. Cat Grant is obviously going to return as the series regular. She will reprise the role of "Flockhart." Flockhart has made very few appearances but has managed to establish an impact on the audience. Katie McGrath will also be returning as the series regular but not much is known about her character as yet.
Lastly, Erica Durance is going to replace the actress who played Alura in "Supergirl." The trailer to the superhero franchise is now out.
Click to read more
and watch the video
or