'Star Wars Battlefront 2' beta update: New maps, modes, & file size leaked
The beta mode of 'Star Wars Battlefront 2' will be released soon with amazing features.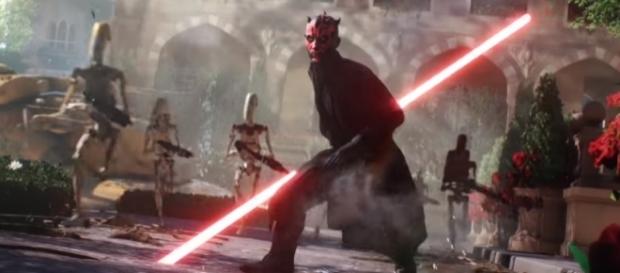 Electronic Arts upcoming game "Star Wars Battlefront 2" Beta test is coming soon. Players who pre-order the game will be given access to the beta version as early as October. However, the company did not reveal any information regarding the beta version at all, which left the fans wondering what the upcoming beta would offer.
Game details
Reddit leaker Some_Info has revealed all the details that players and fans have been searching for about the game. In the past, he leaked a lot of information ahead of the Electronics Arts showcase at E3 2017. He even showed some photos of an exclusive Closed Alpha event. Furthermore, he also shared major details regarding the space battles mode ahead of Gamescom 2017.
According to the new post by Some_Info, "Battlefront 2's" beta version will include three maps which are Starfighter Assault on Fondor with a maximum of 24 players, Galactic Assault on Theed with a limit of 40 players, and Strike on Takodana planet. It will also include an offline mode called Skirmish, split-screen, and co-op gameplay for two players.
The "Starwars Battlefront 2" beta version will still feature the same characters that were already seen at the EA Play. The game will have the LAAT gunship and a new vehicle. However, players cannot control it as the ship has predetermined flight path.
Some_Info further revealed that "Star Wars Battlefront's" beta version will be available on Xbox One, PlayStation 4, and PC. The file size might be 14 to 16 GB while the game features several commands for its space soldiers.
Moreover, players can earn credits and collect cards despite having it all erased later on.
'Ancestors Legacy' new gameplay video revealed
A post published in WCCF Tech revealed that a historically accurate game called "Ancestor Legacy" got a new gameplay video. The real-time strategy game brings the players back in the middle ages.
The game features four playable tribes which are Slavs, Germans, Anglo-Saxon, and Vikings. The tribes have unique units and characters. It will also feature both large and small scale battles that are inspired by historical events.
In the gameplay trailer, the Vikings showed that they took advantage of light infantry and cavalry to transport their tribe faster than other races. The studio explained that the Viking race also play the role of aggressors as they don't have any permanent buildings that considered a base. The race's tactics are all based on an ambush attack strategy and then retreat
The studio also revealed that the Viking has some outspoken settlements from the 10th to 11th century. The tribe used to live in the area of modern day countries, including Denmark, Norway, and Sweden.