Samsung Galaxy S9 to capture video at 1,000 fps
The Galaxy S9 could be Samsung's first mobile device to arrive with 4K technology.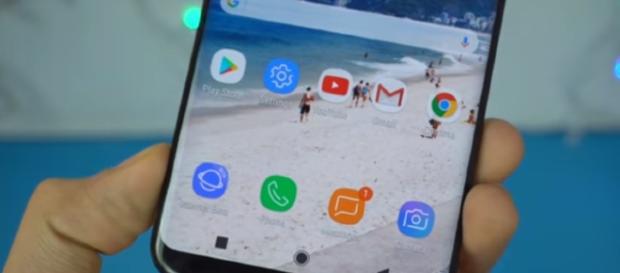 Sony unveiled its Xperia XZ Premium Android smartphone back in February of this year. The handset boasts several impressive features, but the real story with the smartphone is its front camera. The mobile device is packed with a 19MP sensor, allowing its user to capture up to 960 frames per second.
However, it appears that Samsung is preparing to take on Sony's 2017 flagship smartphone. According to ET News (via Android Authority), Samsung is developing Galaxy S9's camera which will be able to shoot up to 1,000 fps.
This could be possibly done by utilizing two layers. Galaxy S9 with a 1,000 fps camera will allow its user to capture motion in extreme detail and would provide several new ways to manipulate the user's captured videos and photos.
One of the main upgrades on the South Korean tech company's recent smartphones is the camera feature. Samsung launched its Galaxy Note 8 with a dual camera system, a setup that features sharp foreground, blurred background effect and Live Focus. Samsung's previous smartphone cameras have enhanced low-light imaging, with pixel size and aperture modification.
Other specs of the handset
Aside from the 1,000fps camera feature of the Galaxy S9, the smartphone is expected to arrive with Note 8's dual-camera system. According to Sam Mobile, the upcoming handset is also anticipated to feature an in-display fingerprint scanner. The Galaxy S9 will be the tech company's first smartphone to feature a 5.8-inch Super AMOLED Infinity Display. The S9 could also be the company's first handset to come along with 4K technology.
The handset will be powered by Qualcomm's Snapdragon 845 system on chip (SoC), paired with a 4GB of RAM and a 64GB of internal storage.
Qualcomm's forthcoming chipset is expected to be more power-efficient and faster compared to its predecessor.
The tech company is anticipated to roll out the mobile device with Android 8.0 Oreo operating system out of the box. The smartphone will be equipped with a Bixby AI personal assistant, Cat 18 LTE support, USB-C and a 3,800 mAh battery.
Release date
Samsung fans won't have to wait too long for the release date of the Galaxy S9. Based on the handset's assembly schedule, the company might announce the device in January 2018 and will be available on the market in mid-February, which could give the newly- launched iPhone X smartphone less time in the spotlight.
The tech company has yet to announce the handset's official price.