Samsung Galaxy Note 8 scores 1/10 at reparability: iFixit
Galaxy Note 8 launched by the company on August 23 with cutting-edge specs and features.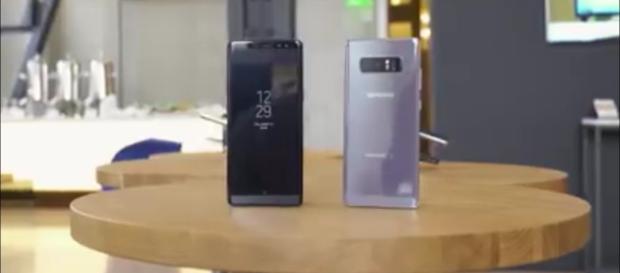 Samsung launched its Galaxy Note 8 smartphone at its "Unpacked" event on August 23. Pre-orders for the same began the very same week in China, with other markets following soon. The handset has already been made to go through several tests. The most popular of these would be YouTube user, JerryRigEverything's durability exam. The smartphone managed to pass through most extreme conditions and achieved the full score. Now, another prolific smartphone tester called iFixit has its hands all over the smartphone. Shockingly enough, they have given Galaxy Note 8 a mere 4 out of 10 for repairability.
What reports have to say?
Online website, iFixit is known to tear down smartphones and check whether its internal components are safe, qualitative and can be repaired back (if need be).
According to a report by Gadgets 360, Samsung Galaxy Note 8 faced the same fate. The developers at iFixit tore down the handset using a couple of tools. They began by taking the rear panel off using iOpener. This led to a massive discovery. The fingerprint scanner located on the backside is connected to the motherboard by a very sensitive cable. This makes situations complicated if the handset were to experience a slight bump on the rear end. The fingerprint scanner would stop working immediately with the slightest of the cuts.
The specs and features of the phone
The handset boasts of a decent 3,300mAh battery non-removable battery, which is another drawback. This feature is located right in the middle of the handset.
It can be moved, therefore, leaving no way for the users to access any of the other components from the rear side. The smartphone is powered by Qualcomm's Snapdragon 835 processor and offers 6GB of RAM along with 64GB of inbuilt memory. The motherboard, as well as the speakers, are located in a comfortable location.
It took a pretty long time for developers at iFixit to peel off its display. They made use of several tools and methods including using picks and even heating the display using fire. In this process, the iFixit guys noted that the display was actually attached to the rear body. If one wants to replace the display, they'd probably get through it by removing its rear glass panel first.
Both the front and the back panels are extremely sensitive. Therefore, they would have to be super careful while removing it. Even though the score of 4 out of 10 is pretty low, it isn't as low as the Essential PH-1 smartphone, which only achieved 1 out of 10.
Click to read more
and watch the video
or