Microsoft Surface Phone launches in the second half of 2018
Microsoft to roll out the Surface Phone next year alongside Andromeda OS.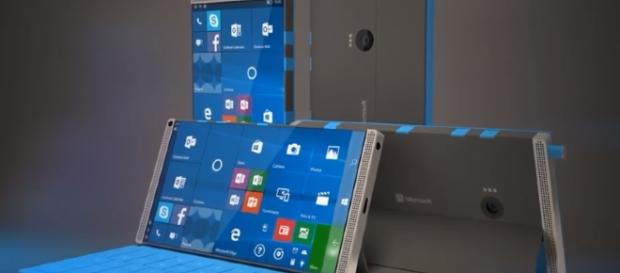 Microsoft is expected to announce the new lineup of the Surface devices during the company's event next month. Nonetheless, the tech firm might not unveil its highly anticipated Surface Phone and the smartphone might arrive next year.
According to Windows Latest, the Redmond, Washington based tech company might announce its Surface Phone with the Andromeda operating system in the second half of 2018. The launch date makes sense considering the tech company is still developing its latest operating system.
Andromeda operating system
One of the Surface Phone's expected highlights is that the device will not look like a typical handset. The smartphone will likely run on the hybrid Andromeda OS (Windows 10 and Android's crossover).
There's a possibility that Microsoft will announce the Surface Phone and the Andromeda OS together.
According to Windows Central, smartphone enthusiasts can expect the focal point of Andromeda's first incarnation will be on mobile devices, such as tablets, handsets, and wearables.
As for Microsoft Surface Phone's expected design, the device is anticipated to arrive with a distinctive modular appearance. The design is based on the smartphone's leaked patent, which revealed that Microsoft's upcoming handset will be a foldable device. The Microsoft Surface Phone is expected to come along with an edge-to-edge screen, a selfie screen and well as a game controller case. The smartphone is also expected to arrive with an improved camera.
However, tech enthusiasts should be cautious of these leaked patents as there is a possibility that the tech company will not continue with their initial design plans. For instance, Microsoft was supposed to roll out a Surface Mini based on a leaked patent, but the tech firm decided to call off the project.
While Microsoft has yet to announce if their next smartphone will be called the Surface Phone, Microsoft CEO Satya Nadella promised that the handset will surely depart from the typical design of the current mobile devices on the market, Forbes reported. Nadella stated that they will continue to be in the smartphone universe, but not as defined by the recent industry leaders.
Windows 10 Fall Creators Update
The October 2017 event of Microsoft will likely focus on the company's range of Windows Mixed Reality headsets.
The tech firm is expected to release its headsets next month along with their Windows 10 Fall Creators Update. Nevertheless, the company is expected to start selling its powerful Xbox One X on November 7.
Click to read more
and watch the video
or