Microsoft LTE Surface Pro is coming, should you get one?
Flexible computing through LTE Surface Pro comes in time for the Holiday season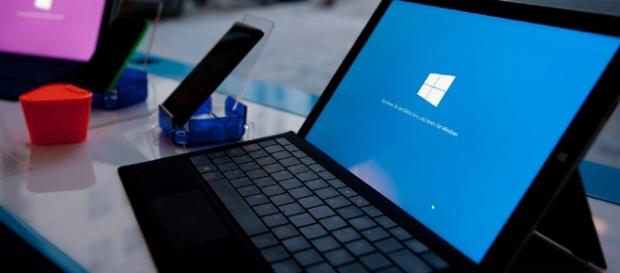 The Microsoft Surface Pro continues to be a coveted device with most awed by the features it carries. One key feature that was showcased earlier this year is the LTE support and that device seems to be coming out soon.
According to Neowin, Surface Pro program manager Tim Golik has revealed the launch date of the LTE version during an Ignite session. The said date would allegedly be on Dec. 1, the day when Microsoft chief Panos Panay will appear at the annual Future Decoded event in London. Putting everything in perspective, seeing the Microsoft LTE Surface Pro makes sense.
No confirmation from Microsoft
Regardless, it would still be best to get confirmation from Microsoft itself. The Redmond company is unlikely to confirm (or deny) the potential coming of the LTE Surface Pro, meaning folks planning to get the device will just have to wait and see.
Timing seems perfect considering December officially sets the holiday mood. With Christmas shopping expected to ramp up, unveiling the LTE-backed device at a time when most have the money to spend seems perfect.
With the LTE feature, potential buyers get a device which they can use anywhere and anytime. According to the Verge, the LTE chip inside (Snapdragon X16 modem) will work in any country it debuts in. Hence, concerns of compatibility and functionality are covered, meaning data usage will not be an issue. There will only be two Core i5 variants available, something that was initially teased at a UK retailer listing, Windows Central points out.
Will the LTE Surface Book debut alone?
With such a prestigious event, consumers are expecting Microsoft to offer other products as well.
One device that comes to mind is the Surface Book, something that Golik refused to tackle. Instead, he did give the people at the Ignite session to think about, leaving them hanging and telling them to just wait-and-see.
According to ZDNet, Microsoft is expected to refresh the Surface Book variants this fall though shipment may not commence until next year. The same goes for other potential products that may unveil such as the Surface Hub and the rumored Microsoft Andromeda mobile device/ platform.
Moreover, Tech Radar speculates the possible launch of a new black model for the Surface Book which could carry the latest Intel chipset. Much of this was taken from a teaser video, clearly showing a device in existence.
These are possible devices coming out in a couple of months with more rumors backing them up expected in the following weeks. A refresh for the Surface Book is long overdue. Hence, seeing one debut together with the LTE Surface Pro should help Microsoft wrap up the year on a high note.
Click to read more
and watch the video
or