LG G Pad X2 8.0 Plus is now official
Users also have the option of expanding the tab's memory via its microSD card-slot.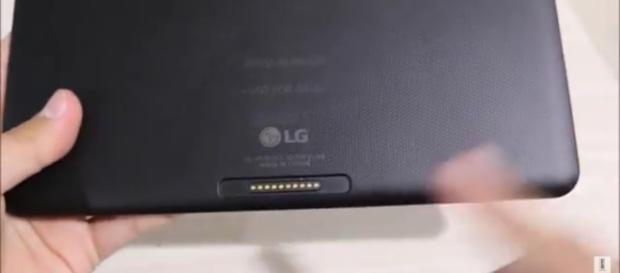 LG is one of the biggest tablet device sellers in the world. The company has ventured into the mid-range tablet market with the launch of its G Pad X2 8.0 Plus. The tablet is designed with the aim of satisfying the user's entertainment needs. The tablet is available for purchase on US carrier, T-Mobile's official website, and it also includes a T-Mobile SIM Starter kit. This is an added advantage as it enabled LTE connectivity on the LG tab.
Here is everything you need to know
The G Pad X2 8.0 Plus delivers an impressive performance, as it is backed with 6,300mAh of battery, which can last up to 12.5 days on a single charge.
Users can seamlessly stream online videos, thanks to its 1.4GHz octa-core Snapdragon processor. To support this, the tablet is further supported by 2GB of RAM and 32GB of inbuilt storage. Users also have the option of expanding the tab's memory via its Microsd Card slot.
On the display front, the product features an 8-inch screen with a resolution of 1,920 x 1,080 pixels resolution. Users can adjust different factors like its brightness, blue light, and contrast among other things to make viewing the tablet more comfortable. There is also a special, "Night Mode," which comes handy in low-light environments as it doesn't strain the eyes. In the camera department, the tablet sports a 5-megapixel rear and front sensor with High Dynamic Range (HDR) capabilities. The device offers general connectivity options such as 4G LTE networks running on 2, 4, 5, 12, and 66 bands, 3G UMTS networks, and 2G GSM networks.
Price of the tablet
According to a report by Android Headlines, the LG tablet also features a specialized hardware button that takes users directly to certain apps or actions. The G Pad X2 8.0 Plus runs on Android 7.0 Nougat out-of-the-box with LG's proprietary skin running on top. The separate G Pad Plus enhancement pack consists of an additional 4,400mAh battery, which can specifically be used to charge the tablet.
Users will also greatly benefit from stereo speakers, USB Type-A port and a kickstand that comes included in the G Pad Plus pack. One can make these accessories operational on the tablet by simply connecting them to it via the POGO pins placed behind.
The G Pad X2 8.0 Plus is available for a starting price of $240. One can even opt for 24 months installment service at $10 per month. The SIM Starter Kit will cost interested buyers roughly $25 extra.
Click to read more
and watch the video
or