Hacker group XigTeam attempts to jailbreak iOS 10.3.x, but are they for real?
A new group claiming to have bypassed AMCC is attempting to jailbreak iOS 10.3.x. However, many believe they are hoax.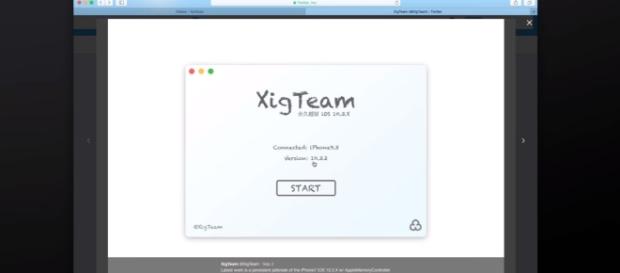 A new group of hackers known as XigTeam claims to have successfully bypassed Apple Memory Controller (AMCC). By circumventing this process on iPhone 7/7 Plus running iOS 10.3.x, it allows a full, un-tethered jailbreak of the device.
But their intention to bring a new Jailbreak Tool is met with a lot of criticisms from Apple community especially after posting a couple of misleading information on their Twitter account. With these mistakes, many Apple users are thinking this could be another hoax.
Is this jailbreak for real?
While many believe that this newcomer is a fake, some would still want to see whether XigTeam would be able to deliver the much-awaited jailbreak tool for iOS 10.3.x, or not.
One of the biggest reasons is Liang Chen of Keen Lab who has followed them on Twitter.
Latest work is a persistent jailbreak of the iPhone7 iOS 10.3.X w/ AppleMemoryController (AMCC) bypass 我们最新的工作是越狱iPhone7 iOS 10.3.X pic.twitter.com/pUYPtD4uWo

— XigTeam (@XigTeam) September 2, 2017
Yet, another mistake pushed more people to think that this could just be another scam -- 09/31/2017. According to the latest post from XigTeam, they plan to release the jailbreak tool on Sept. 31, 2017, which obviously is non-existent.
With another blunder like this, more people began to wonder whether they can and will deliver the next jailbreak tool. Others try not to make a big issue out of it thinking that the poster deliberately made this mistake to piss off those who believe they are "fake" or "scam". Some believe it should have been 09/13/2017 while others think it could be October 1, 2017.
释放09/31/2017

— XigTeam (@XigTeam) September 6, 2017
Jailbreak hoax and fake downloads
One of the more recent major hoaxes related to jailbreaking Apple iOS happened back in June of last year. A hacker group calling themselves "GSMagic Team" claimed to have attempted to create a jailbreak tool for iOS 9.3.3. Unfortunately, the team was unable to deliver their promise release of jailbreak tool by June 10 -- a few days before Apple's annual Worldwide Developers Conference event -- and so they abandoned their work altogether.
A few months later, "3K Jailbreak" surfaced. According to its developer known as 3K Assistant, this tool intends to jailbreak iOS 9.3.x. However, a lot of people reported that it was indeed nothing short of a malware.
Many websites also claim to have the latest jailbreak tool for the most recent iOS version. However, they only serve as notification tool by the said website wherein it works as news feed alert notifying users once a certified jailbreak tool is released.
Jailbreaking iOS 10.3.x
Since Apple successfully launched its new file system on iOS 10.3, no jailbreak tool has been released so far. The last jailbreak tool release for the latest iOS version was Luca Todesco's semi-tethered Yalu jailbreak which initially targets iOS 10.0.1 to iOS 10.1.1. With the help of Marco Grassi, Luca expands the coverage up to iOS 10.2.
Yet the most recent jailbreak tool is called Phoenix. Released by Siguza and tihmstar last August, this new jailbreak tool actually targets the iOS 9.3.5, the last update before iOS 10.
Click to read more
and watch the video
or