Future Apple Macs to make adjusting volume very easy
A recently discovered Apple patent is set to make things a whole lot easier.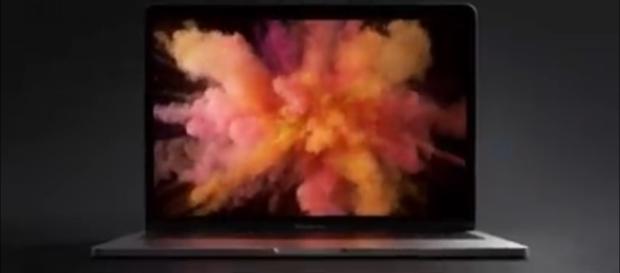 Apple Mac series laptops are regarded as one of the best computer devices, but there is one problem that Mac is working on fixing that. There may be no need to adjust speaker/computer volume if one is in front of a computer, but if the user is seated further away, the need to adjust the volume rises automatically. Such situations occur when one is simply binge-watching their favorite series on Netflix, or working on any project on their study table and need the computer volume to reach them with ease. Apple understands this need, as it is working on a system that adjusts a Mac's speaker volume according to where the user is located.
A new unique feature with the device
According to a report by Tech Radar, the company has filed for a patent (number 20170249122), which indicates a kind of software scheduled to be integrated into Future Macs.
The software is designed in a particular manner so that it adjusts the audio depending on where the user is sitting or standing. The system also apparently comes with the ability to gauge the audio level on the basis of the people present in that room. The software makes use of the sensor that is featured in Macs, to determine the distance between users and the computer. The sensor can be anything – its camera or the microphone. As noted by Apple World, the company is preparing for the launch of its latest iMac Pro towards the end of this year. Apple made the announcement for this product at its WWDC, 2017 conference in June, stating that they are supposed to arrive by December.
Speculated price of the iPhone 8
As for the patent, the firm seemed to have filed for it back in May this year.
This feature could especially come in handy during a video chat or conference. If the user is surrounded by noise in the background, this software could act as the cancellation to the unwanted sound. The company hasn't provided any official confirmation as of yet. They are currently gearing up for the introduction of iPhone 8, scheduled to take place on September 12. The firm is also apparently going to take the wraps off iPhone 7S, 7S Plus, Watch 3 and 4K TV. These interesting developments are going to come at a hefty price. Apple's iPhone 8 itself is expected to carry a $1,000 price-tag – making it the most expensive smartphone offered by the company. It would make sense for the firm to offer the absolute best this time as they complete 10 years with the iPhone family as well.
The first phase of the device will go on sale mid-October in the major markets only.
Click to read more
and watch the video
or