Apple unveils iPhone 8 and iPhone X with wireless charging
Apple launched three next generation iPhone models with exciting new features.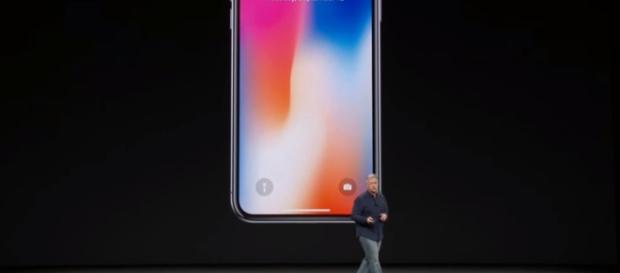 iPhone X was unveiled at Apple's California headquarters on September 12. The device was launched on the occasion of iPhone's 10-year anniversary, along with iPhone 8 and 8s. These next generation devices are powered by a new Apple designed "A11 Bionic" chipset which will ensure high performance and better 3D and gaming experience.
What are the new features introduced by Apple?
The new feature introduced that is present in both the iPhone 8 and X is wireless charging. Charging your iPhone is now as simple as placing it on a charging pad, called "air power". It has the ability to charge multiple devices like, Apple Watch, Air Pods and the iPhone at the same time. It also has a quick charge feature which can charge your phone up to 50 percent in about 30 minutes.
Both the devices have the revolutionary A11 Bionic chipset designed by Apple to provide lighting fast processing so that you can seamlessly toggle through multiple applications, although it should be noted that the chipset in iPhone X is more powerful.
iPhone X also offers some new features which were not present in its predecessors. The biggest change is the removal of the home button. To return to the home page one has to simply flick upwards in an open application. Another huge change is the 5.8-inch edge to edge AMOLED screen which provides a vibrant and crystal clear picture to the user. It provides much better image quality than the LCD screen which was previously used. A new feature called Face ID was introduced in the iPhone X which takes over Touch ID to unlock the phone using its various sensors.
These sensors are claimed by Apple to even work in the dark and can't be deceived by using photos. Augmented Reality is yet another feature which has created the opportunity to make new applications and games which provide the users an immersive experience.
Will the expensive price tag affect sales?
The newly launched iPhone comes with a hefty price tag. The iPhone X-64GB will cost $999 and the 256GB variant priced at $1,149 is bound to make you pay top dollar. However, it's unlikely to hinder the sales by much, as previous iPhone owners are aware that Apple's devices are costlier than their rival devices. Apple offers advanced features and technologies and customers don't mind shelling out a few more dollars to get them.
This happened when the iPhone 7 was launched. Despite the cost of the device, people flocked to the stores to get their hands on the new iPhone.
Click to read more
and watch the video
or