Apple could increase iPhone 8 sales by bundling it with freebies
Apple is gearing up to launch its 10th anniversary iPhone on Sept. 12.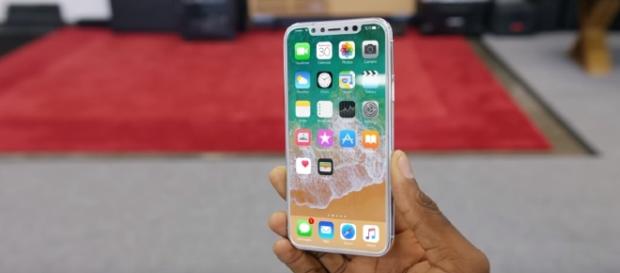 Apple is preparing to roll out its much awaited iPhone 8 later this month. However, analysts are claiming that the company could entice Apple enthusiasts to purchase the $1,000 device if it comes along with freebies.
According to Business Insider, analysts from Barclays have speculated that the Cupertino based tech titan could increase the sales of the iPhone 8 by bundling the smartphone with a free Apple Music subscription as well as a boosted iCloud storage space. The Barclays analysts claimed that Apple fans could be convinced to buy the iPhone 8 if it has a 200GB of iCloud storage and a free one-year Apple Music subscription.
The analysts claim that if the company decides to bundle the iPhone 8 with freebies, the company could make an extra $9.8 billion earnings next year.
Considering the iPhone 8 will cost at least $1,000, this will be crucial for the success of Apple's 10th year anniversary iPhone.
The issue here is that the company rarely includes freebies with its latest hardwares. The last time that Apple bundled something with its product was back in February. Apple offered its new Beats wireless headphones with a three-month Apple Music subscription.
Release date of the handset
Nonetheless, aside from Apple announcing the iPhone 8 on September 12, the company is also expected to launch the iPhone 7s, 7s Plus, Apple Watch Series 3 and the 4K Apple TV, according to BGR. All three smartphones will likely be up for grabs for pre-order on September 15. The company will then make the smartphones available on September 22.
Specs of the device
The iPhone 8 is expected to carry a 5.8-inch OLED edge-to-edge display with 1242 x 2800 pixel resolution. The handset will boast an all-glass construction. The mobile device will be powered by an Apple A11 chipset, backed up by a 3,000 mAh battery with wireless charging support.
The company will offer the smartphone in different configurations - 128GB and 256GB. The mobile device will be equipped with a rear-facing Touch ID sensor, iOS 11 operating system, Siri intelligent personal assistant, P2P payments, vertical rear dual cameras, face-scanning technology and a support for LTE speeds up to 450Mbps.
The handset will further come packed with a Wi-Fi 802.11, USB 3.0, front-mounted fingerprint sensor, gyro, accelerometer proximity, barometer and a compass.
The upcoming smartphone will be available in different color options - Gold, Rose Gold, Jet Black, Black, and Silver.
Click to read more
and watch the video
or