AMD switching to 12LP FinFET for Ryzen, Vega next year
AMD decided to change the fabrication process of the next generation Ryzen and Vega in conjunction with GlobalFoundries' new 12LP FinFET.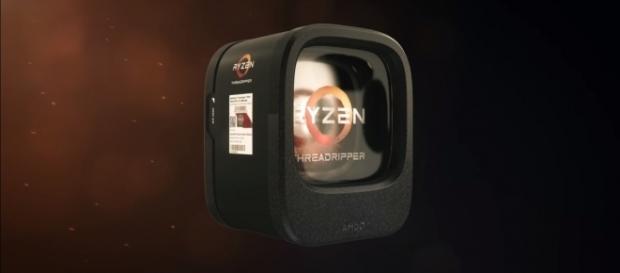 GlobalFoundries announced yesterday at GTC 2017 that they are ready to redefine the future of semiconductors with the introduction of 12nm Leading-Performance (12LP) FinFET. This latest semiconductor fabrication process technology is expected to include 10% increase in overall performance over 16/14nm FinFET solutions.
AMD Chief Technology Officer Mark Papermaster was present at the event. There, he announced that AMD also plans to move forward with GlobalFoundries by integrating 12LP process technology in the 2nd generation of Ryzen CPUs and Vega GPUs.
Introducing the new 12LP FinFET
"We plan to introduce new client and graphics products based on GF's 12nm process technology in 2018 as a part of our focus on accelerating our product and technology momentum," Papermaster told the audience at GTC.
GlobalFoundries was AMD's partner manufacturer for the Ryzen processors as well as the Radeon RX Vega 64 and Vega 56 graphics cards.
Meanwhile, GlobalFoundries CEO Sanjay Jha believes that the world of technology is on the verge transitioning into a new era where intelligence is interconnected. As new technologies unfold, he believes that the 12LP FinFET will provide necessary improvements on the performance and density in helping "deliver real-time connectivity and edge processing to everything from high-end graphics and automobiles to industrial applications."
The semiconductor company will start mass production of the 12LP FinFET early next year. According to Khalid Moammer of tech website WCCFTech.com, AMD plans to integrate this new fabrication process technology with the 2nd generation Ryzen processors and Vega graphics cards.
AMD CTO Mark Papermaster announces support for @GLOBALFOUNDRIES new 12LP. This is a roadmap improvement from planned 14nm+ to 12LP. pic.twitter.com/BVEOZiEdKh

— Patrick Moorhead (@PatrickMoorhead) September 20, 2017
AMD and 12LP FinFET
With the latest revelation, AMD is now expected to update its initial roadmap on processors and graphics cards, replacing the 14nm+, as they originally planned, with 12LP FinFET. Tech analysts remain hopeful that AMD will still follow other plans on the roadmap which includes the 7nm process on Zen 2. According to AMD's roadmap, Zen 2 will be introduced towards the latter part of 2018.
With AMD dropping 14nm+, questions were raised whether AMD's upcoming Vega 11 GPU will still be based on 14nm process technology or will have a new fabrication process in the form of the new 12LP.
Early this month, AMD gave the green light on GlobalFoundries to manufacture graphics cards based on Vega 11 architecture.
AMD Vega 11 graphics cards are believed to be the successor of RX 580 and RX 570. These GPUs will also feature HBM2 instead of GDDR5.
Click to read more
and watch the video
or