Women quit their jobs in Google due to workplace culture
They cited that the office has a workplace culture that was offensive of their gender and race.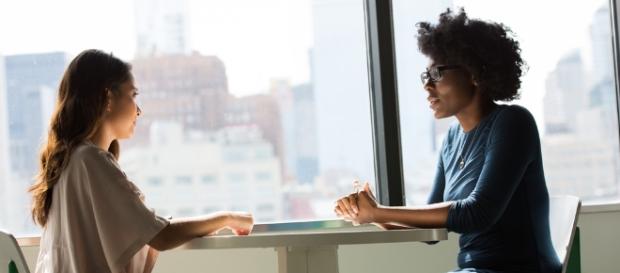 One Asian woman recently shared why she left her job at Google after several distasteful experiences. It came after the release of a controversial memo that criticized the company's diversity programs.
Qichen Zhang is a former Google employee who worked for them for about a year in 2013 but left her job, The Guardian reported. A male co-worker allegedly gave her some negative remarks concerning her Asian identity. He allegedly told her that she got her job only because "she was good in Math."
Now working for music streaming application Spotify, Zhang told The Guardian that Google had a discouraging workplace culture, citing this as the ultimate reason why she left the company. Aside from the culture inside the offices, she added that there were no opportunities for herself.
Google used to prefer men over women when hiring their workers, and Zhang said that there was a small number of female employees in the company. Moreover, she also noticed how the company allegedly failed to provide some of its workers with opportunities to be promoted to higher positions and join the ranks of the executives.
Alleged racist remarks
Aside from Zhang, a Black woman who chose not to be identified also shared her work experience with the tech company according to The Guardian, the company had discrimination and prejudice when it comes to its workplace culture. The former employee who worked as one of the specialists for the technology giant narrated how the culture affected her job every day.
She felt like she did not belong, and that some of her co-workers were allegedly refusing to include her in their groups. Furthermore, she was not included in email groups and social events, the article added.
According to the report, she was the only black woman in her team. Her co-workers would reportedly ask to see her identification, while others would ask non-black employees about their identification very rarely. Racist jokes also circulated around the offices in various occasions, while some of her co-workers would also refuse at least ask her name.
The controversial memo
These stories shared by former employees came out a few days after a white male engineer in the technology company wrote a memo that lambasted the diversity programs of Google, noting that even white men were victims of these discriminatory policies, Business Insider reported.
He added that women were stereotyped to be less suited to higher positions in the executive, administrative, and engineering departments. The memo reportedly caused an international uproar, since Google is touted to be among the biggest search engines in the world.
Click to read more
and watch the video
or