VLC for Android now has 100 million downloads
The company updated its Google Play Store page, thereby confirming the news.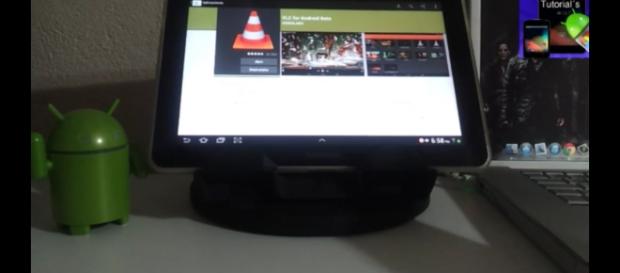 #Vlc Media Player has made it official that its platform has now blown over #100 Million downloads on Android. This news came after the company updated its number on the Google Play Store. This doesn't come across as a surprise because the media player has always been among the most sought-after video playback options on most of the devices. Lately, even mobile users have started preferring the VLC Media Player, after its application was made official a few months back.
Most of the credit to VLC's immense popularity can be accredited to the fact that the platform is constantly changing, especially with regards to newer and more exciting features.
The platform is specially designed in a way, as to give the users the option to customize it as per their preference. The best part about VLC Media Player is that it supports most types of media formats; therefore, most users prefer it over other media players.
Reason behind downloads
Another one of the main reasons as to why VLC Media Player has managed to gain so much importance in the recent past is because it is of the open-source nature. At the same time, many users have reported issues with the video playback platform on several occasions. Regardless of the problems, VLC has managed to gain most of its fame within this year itself. The company recently added a new feature that essentially allowed users to save the audio delay settings for numerous listening accessories and devices, for example, Bluetooth headphones.
This makes the experience for everyday users pretty convenient and easy, and also saves up on a lot of time that users might spend on manually making the settings every time. The platform also witnessed the addition of network disk browsing, playlist creation options, pop-up video facilities and the adding the subtitles option in the recent past. Users are also given the ability to save their favorites from network devices using nothing for the website URLs.
App is getting good ratings
The official VLC Media Player app has an official 4.5-star rating that has been reviewed by over 800,000 users. The player continues to grow, as more and more updates are being implemented now and then. However, given that how everything is becoming increasingly online, the player does face an uncertain future. Several online video streaming platforms such as Netflix, Amazon Prime, HBO, and others have found it easy to crack it in the market. #Google Play Store