Tablet sales continue downward trend but there is still hope
Rate this title
Tablet sales volume of Apple, Huawei and Amazon helped decrease the tablet sales decline.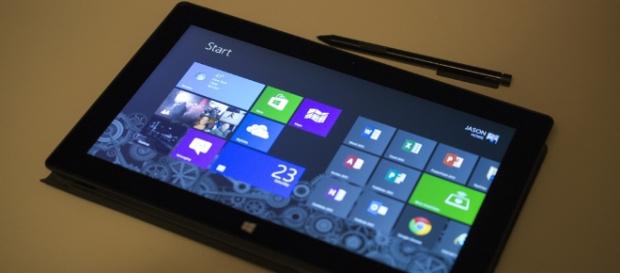 The Tablet market has been experiencing a decline in Sales over the past few years. Statistics following the close of the second quarter of 2017 reveal that the trend continues to plunge.
Downward sales trend continues but volume of decline recovers slightly
According to Tech Radar, tablet sales continue to decline. However, sales of large companies such as Huawei, Amazon, and Apple have increased, effectively slowing the declining trend. At the close of the second quarter of the year 2017, tablet sales recorded a 3.4% decline which translates to about 37.9 shipments worldwide. The current quarter figures are notably better compared to the 8.5% decline sustained by the Tablet market in the first quarter of the year.
Records reveal that the companies who sold the most number of tablets in the second quarter of 2017 are Apple, Samsung, Huawei, Amazon, and Lenovo, in order. Apple's tablet sales increased from 10.0 million to 11.4 million at the close of the quarter. Android police reports that this increase drove Apple's market share up to 30.1% as of the second quarter of 2017 compared to its 25.4% mark in the same period of the previous year.
Amazon and Huawei also performed well. From its 2.1 million shipments for the second quarter of 2016, Huawei increased their tablet sales to 3.0 million this year. The company's market share also rose from 5.3% to 8%. The Chinese company's sales were primarily increased by its cellular-enabled offers that came with a relatively cheaper price tag.
Likewise, Amazon increased its shipments from 1.6 million in 2016 to 2.4 million this year. The increase in tablet sales can be attributed to its affordable line of tablets and child-friendly options. Amazon's market share went up to 6.4% in 2017 from its 4.1% rating in 2016. Both Amazon and Huawei enjoyed a 50% year-over-year growth,
Unfortunately, Lenovo is facing the opposite. The company's market share fell from 6.5% in the second quarter of 2016 to 5.7% in the second quarter of 2017. Lenovo's sales declined from 2.5 million to 2.2 million. Summing up the shipments of the top five manufacturers, combined with sales of the remaining players of the tablet market resulted to 39.3 million shipments. The figure is equivalent to 3.4% decline from last year's 37.9 million shares.
There is hope for the tablet market
Experts are positive that the decrease in the rate of decline of tablet sales in the second quarter of the year is a good sign. They expect the decreasing rate of decline to continue in the next two quarters of the year. The launch of innovative products from Microsoft and Apple is expected to have a positive impact on the tablet market as well.
Click to read more
and watch the video
or