Snapchat CEO declines Google's alleged $30b purchase offer
The two technology companies have long been partners in many instances.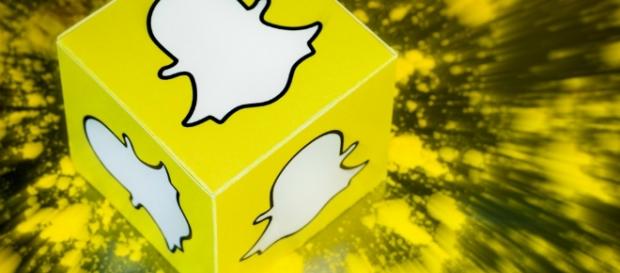 In the field of technology-related businesses, one company would usually make an offer to acquire another company for a huge price. This time, search engine giant Google reportedly offered $30 billion to video sharing app Snapchat.
Snapchat chief executive officer Evan Spiegel declined the Google sell out, TechCrunch reported.
Sensational video sharing platform Snapchat reportedly went into informal discussions with Google to talk about a $30 billion worth of acquisition. The talks were held before the former's last funding round and just before the Initial Public Offering this year, according to the report.
The talks were reportedly kept secret and were opened only inside the Snapchat company.
Recently, news reports came out of this failed deal.
Snapchat says no
The Snapchat Ceo turned down the offer, despite having a market cap that has slipped to $15 billion from $30 billion last May, TechCrunch continued.
Snapchat's Spiegel had reportedly made the same decision before. In a report on Biz Journals, he also declined a buyout from Facebook worth $3 billion in 2013.
Google's most recent offer reportedly helped the video sharing platform's share price to increase to approximately 2.3 percent Thursday.
"The uptrend came after weeks of low figures because lockup expiration finally letting insiders sell out, and strong growth for other social media platforms," TechCrunch stated in the report.
Google, Snapchat partnership
TechCrunch pointed out that the two companies have long been partners, at least based on their investors. The report said that investment fund CapitalG is the investor in both Google and Snapchat.
Aside from this, the article also noted that Google chair Eric Schmidt is an adviser to Snapchat CEO Spiegel. The video sharing platform has pledged $2 billion worth of spending on Google Cloud in the next few years.
"Joining together can benefit both companies. Google can take data about people's social media habits, and what they are interested about," TechCrunch stated in the article.
Only rumors
Google has not commented on the offer yet as of press time. Reports also said that Snapchat claimed that the rumors are false. TechCrunch further added that this interest by the search engine giant would just be preliminary and premature.
In the technology industry, it has been standard for startups to make such offers before any significant funding campaigns or initial public offering like this one, the reports added.
Click to read more
and watch the video
or