Samsung Galaxy S8, S8 Plus to get Google DayDream VR support
Google's DayDream VR platform support has officially been rolled out to Samsung Galaxy S8 and S8 Plus smartphone users.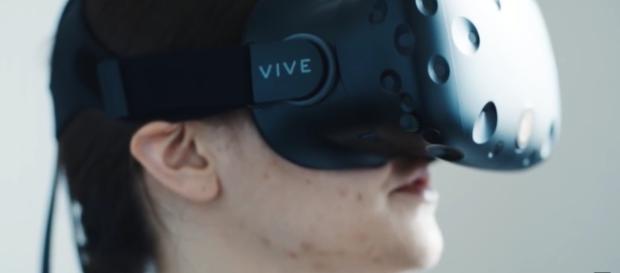 Samsung introduced its flagship smartphones, Galaxy S8 and S8 Plus earlier this year, taking the market by a storm. The devices fell compete directly with the best of what the market has to offer, especially given the number of exciting features that it becomes bundled with. The South-Korean technology giant has also integrated support for various modern-day technologies including Virtual Reality (VR) as well. Since Samsung has always been pro-Android for centuries, it only makes sense that the company gets in collaboration with Google. This was made official by Google at its I/O conference that concluded early last month, wherein the search-giant announced that they were going to roll out their DayDream VR support for Samsung's leading flagship devices soon.
However, at that time the company did not specify a particular date for the same.
Now it seems like Google is all prepared to roll out its DayDream VR support for samsung galaxy S8 and Galaxy S8+. This isn't a false alarm, like the one that took place sometime last month wherein T-Mobile claimed that the DayDream VR support had already been extended to the flagship smartphones but in actuality, nothing of that sort had actually happened. This is the real deal as Google's very own official VR handle on social media platforms have made the announcement, suggesting that the devices can now use the VR support provided by Google's DayDream.
What reports are suggesting?
Another report published by Android Police suggests that this might be a beta version of the Google Daydream VR, wherein the company would only want to test how exactly it fares among the users, following which, the firm will eventually roll out the update over-the-air in the coming days.
However, the same information has not been attested by Google. The company remained unavailable for a comment regarding the same. Interested Samsung flagship users can download the official Google Daydream VR app from the Google Play Store for a zero cost.
The new Bixby digital voice assistant
Apart from this, other unique features that Samsung's Galaxy S8 and S8 Plus smartphones include is the Bixby digital voice assistant that the South-Korean technology giant introduced earlier this year along with a new Infinity Display, which is complimented by a completely bezel-less design, allowing the smartphone to stand out from other leading devices in the market.
Click to read more
and watch the video
or