OnePlus 5 latest OxygenOS now available; addresses key issues
The device has started receiving the latest 4.5.7 version of OxygenOS update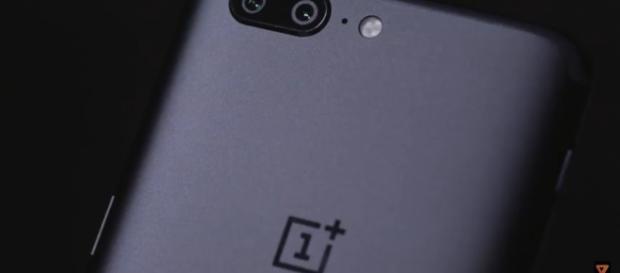 Chinese technology giant Oneplus revealed its next-generation, flagship smartphone OnePlus 5 roughly two months back. It seems like the company is already prepared to deploy the next Oxygenos Update for its high-end handset. If reports are believed to be true then the upcoming smartphone has already started receiving the latest OxygenOS update, with version number 4.5.7. The update is going to be deployed to OnePlus 5 users via an over-the-air (OTA) method. The latest OxygenOS update apparently carries a number of bug fixes, wherein many of the prevailing problems faced by OnePlus 5 users have been addressed.
Apart from this, the update is also believed to come with numerous stability improvements as well. Although, there aren't too many prominent new features that come along with the update; the latter is expected to enhance the overall OnePlus 5 experience for the users.
Problems with the device
As mentioned previously, OnePlus 5 users have been facing a lot of problems with regards to several functionality factors of its smartphone. Immediately after the smartphone was launched, the users started complaining about problems such as the screen-wrapping bug and also troubles with the audio feature of the smartphone. The company began addressing these problems through the means of a number of software updates, released by them over a span of two months. These software updates came with patch-fixes that looked into fixing the prevailing issues, especially the ones that involved the device's audio specifications. As far as the new update is concerned, it carries several fixes that are apparently targeted towards resolving the smartphone's electronic video stabilization capability wherein the users face troubles especially while recording in the 4K mode.
Users have complained about several occasions that they were only able to capture images in the 4K mode, however; when they followed it up by an attempt to record videos, and they failed at doing so. Thanks to the latest update, users will no longer have to worry about not being able to record stuff in 4K-mode.
The latest OxygenOS update
The latest OxygenOS update, version 4.5.7 has officially started rolling out for multiple OnePlus 5 users; however, the roll-out is not global. The update will arrive in batches, and will gradually be made available for all users. The Chinese technology giant hopes to address all the major problems through the introduction of the latest update. Users are advised to keep their batteries fully-charged while installing the update on their respective smartphones.
Click to read more
and watch the video
or