NVIDIA fails to meet gaming GPU demands
This is reportedly taking place due to the sudden but unexpected crypto-currency rush.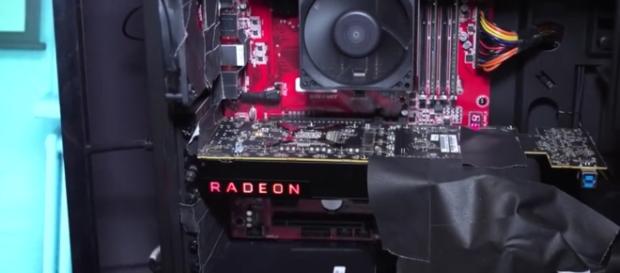 The graphics processing unit cards market has changed exponentially in the recent past. Gone are those days when consumers also stuck to the basic requirements. One can witness a visible shift of demand from the basic requirements to the more, unusual ones such as the kind that is prevailing at the moment. If reports are believed to be true then an increasing number of consumers are choosing crypto-currency as their major form of business these days. It is quite obvious that given the kind of technology it is, the systems certainly do require the support for a good-quality, reliable set of GPUs. Companies like NVIDIA and AMD are increasingly focusing on the growing needs of the consumers, however, it seems like #Nvidia is particularly having a bad time meeting the demands of the fans.
Rising demand of GPU's
Bitcoin and Ethereum have gained immense popularity in the recent past, for which one requires the assistance of a good #Gpu. Realizing the importance of facilitating the requirements of the users, NVIDIA did introduce a couple of variants regarding the same, however, a recent report suggests that the company is unable to meet the growing demands of the public.
The same report even goes on to suggest that Chief Executive of NVIDIA, Jensen Huang even recently made a statement, suggesting that while there is a lot of popularity of the firm's latest set of GPUs especially among consumers that are into the mining business, the same situation cannot exactly be applicable to the gaming community. He further went on to add that the gamers' needs are different and that while some of their demands weren't fulfilled last quarter, the company is going to focus on the second quarter in order to satisfy the dissatisfied gaming consumers.
NVIDIA will launch more chips
NVIDIA, in collaboration with many other companies in this business, is constantly working towards producing newer line-up of GPUs that allow them to satisfy the requirements of those in the mining sector. Since their requirements are basic, but heavy material-based, GPU is something that is quite perfect for them to support the systematic functioning of the same. However, at the same time, if GPU manufacturers start focusing on satisfying the requirements of those in this community, then the gaming fans will remain unaddressed. Let's see what ends up taking place in the future as NVIDIA can't completely let go of the gaming community either, as they comprise a majority of their profits towards the end of a fiscal year. #Crypto Currency