Japan launches first rocket to compete with SpaceX
Japan launched its first privately-funded rocket that may rival that of SpaceX.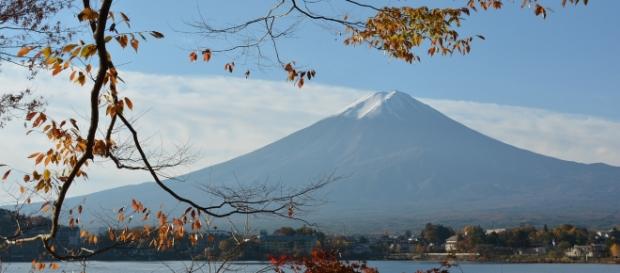 SpaceX is one of the top privately-owned commercial space flight companies in the world today. But Japan now has an answer to that. Recently, the country's first privately-funded Rocket was launched.
The rocket lifted off from the launch pad in northern Hokkaido. It was developed by a group of businessmen who want to penetrate the commercial space flight industry. Spectators and members of the Japanese media gathered on a hill near the Taiki Aerospace Research field to witness Momo's first flight.
Japan's privately-funded rocket
Interstellar Technologies Inc. developed the rocket. However, it failed to reach its target altitude. Initially, it was supposed to fly to an altitude of 100 kilometers but instead, it went spiraling down into the ocean on Sunday, July 30. Despite the failed maiden flight, the developers remain optimistic, saying they will try again.
Japanese rocket developers
The Japanese movement was launched because of the desire to make space flight cheaper. Momo, as the rocket is called, was developed by Japanese Internet icon Takafumi Horie, according to Bloomberg.
Momo was developed using crowd funding initiatives from last year. The backers believe that a cheaper price of rockets will make the spaceflight industry more affordable. SpaceX is one of the pioneers when it comes to cutting the cost of space flight by reducing the price of rocket launches. To do that, Elon Musk and his company started to master the art of reusing rockets like the Falcon 9. The pioneering effort by Japan is led by its own Japanese Aerospace Exploration Agency.
Momo's first launch
The rocket managed to reach about 20 kilometers altitude before the team lost contact. Because of the that, they decided to shut down the engines only about 66 seconds into flight. But this was not the only unfortunate circumstance to happen as the launch itself was postponed from Saturday to Sunday due to bad weather and unforeseen technical glitches.
Despite the unsuccessful attempt, the Japanese rocket was successfully built using lesser funding. It only cost 50 million yen ($441,000) and this was made possible by widely available parts and their own Japanese technologies. Reports say that usual JAXA rockets cost about 200 to 300 million yen to produce.
The developers admitted that Momo is run on lesser complicated engines.
Nevertheless, they believe that the simplicity of the system will be useful for the future of spaceflight experiments. Interstellar will try to launch Momo again, which they have been working on for almost a decade. Additionally one of the aims of the company is to develop a rocket that can carry a satellite payload by 2020.
Click to read more
and watch the video
or