Nokia 5 to be available from August 15th
HMD Global apparently confirmed that the device will be available for sale mid-August.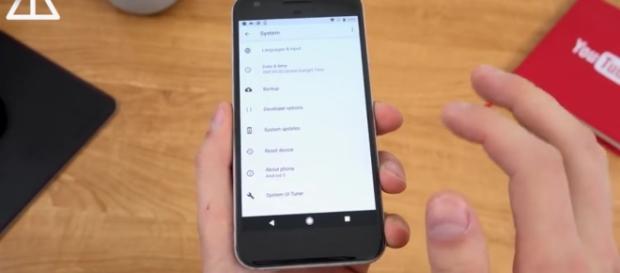 HMD Global-backed Nokia put its mid-ranger Nokia 3 smartphone available for sale a couple of months back. The Finland-based company is now planning on putting one of its other Android series smartphones – the Nokia 5 on sale as well. The company had promised that the device will be made available for purchase, starting mid-#August. Staying true to the promise made by the company, the Nokia 5 smartphone will be made available for purchase, starting from 15th of August. Both, Indian Express and GizBot confirmed the above-given news.
Rumored specs and features
Online and offline pre-booking for the mid-ranger Android-powered Nokia 5 began back on July 7th itself.
As for the specifications of Nokia 5, the smartphone carries a 5.2-inch display with 720 pixels resolution. The smartphone is further powered by the Qualcomm Snapdragon 620 system-on-chip. The device further houses a 3,000mAh battery and runs on the latest Android 7.1.1 Nougat operating system. The device also sports a 13-megapixel rear camera along with an 8-megapixel front shooter as well.
Android O launch
The company is also expected to roll out the official Android O update soon. Google has made it several reports for being rumored to be working on launching their latest software operating system. According to a report published by First Post, the search-giant might officially roll out its Android O update sometime this month – specifically 21st August. It is highly possible that Nokia ends up offering the update right after that.
Meanwhile, Nokia is also working on introducing its high-end flagship smartphone, Nokia 8 and 9. The smartphone manufacturer might introduce the aforementioned smartphones at an event on August 16th. The upcoming Nokia-branded smartphones are expected to deliver a tough competition to other leading flagships such as the Samsung Galaxy Note 8 and Apple's iPhone 8 as well. However – the same remains unconfirmed by the company. As for the specifications, the upcoming Nokia 8 is expected to pack the Qualcomm Snapdragon 835 system-on-chip, a 5.6-inch display with metal-built body complimented by rounded edges. The smartphone is further speculated to pack a dual rear camera setup, with two 12-megapixel sensors, along with an 8-megapixel front snapper as well. The device is also expected to house a 3,300mAh battery and run on the latest Android 7.1.1 Nougat operating system. Let's see what ends up turning out to be true. #Hmd Global #System On Chip