Micromax's latest selfie-oriented smartphone costs only $155
Rate this title
One of the primary features of the recently-launched Micromax handset is its 8-megapixel front shooter.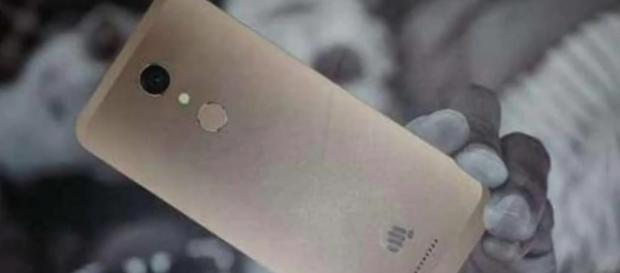 Indian smartphone manufacturer Micromax has launched a new low-range Smartphone that is primarily targeted towards consumers who greatly enjoy clicking selfies. The latest offering by Micromax is called 'Micromax Selfie 2' and comes at a base price of as little as $155. The smartphone does indeed pack quite a few decent specifications, especially given the price-tag that it comes at. One of the primary features of the recently-launched Micromax handset is its 8-megapixel front shooter that is further complimented with a flash unit, an 84-degree wide-angle lens, OV8856 sensor manufactured by OmniVision and much more. The device's rear camera packs a 13-megapixel sensor with photo-enhancing capabilities as well.
Features and specs of the smartphone
As far as the other specifications of the upcoming Microsoft Selfie 2 smartphone are concerned, the device packs a 5.5-inch IPS display with 1,280 x 720 pixels resolution and is further powered by MediaTek's MT6737 chipset. On the storage front, the handset offers 3GB of RAM along with 32GB of internal storage as well, where users also have the option of expanding the memory if they'd like via the device's microSD card-slot option. The smartphone packs the ability to support two SIM cards, wherein users are provided with the option of operating on different networks at the same time. The camera specifications of the Micromax Selfie 2 smartphone have already been discussed above.
Voice over LTE feature
The smartphone has an abundance of options on the connectivity front as well, as the device offers support for Voice Over Lte (VoLTE), Wi-Fi 802.11b/g/n, Bluetooth 4.0 and GPS.
For those who don't know, Voice over LTE is the facility that allows users to connect calls via LTE networks – which is faster, and much more convenient as well. The smartphone is also further given the option of a fingerprint scanner located on the rear panel of the smartphone – which can be quite a steal. The device manufacturer has been careful at who it is targeting, and have also been quite successful at the same. The firm offers mostly budget-category smartphones, which decent specifications aimed towards basic, every-day users. A high-end smartphone from the side of Micromax is something that cannot be expected at this moment – not because the firm isn't prepared for it, but perhaps because the consumers aren't prepared for it either. Stay tuned for more technology and political news and updates.
Click to read more
and watch the video
or