LG smartphones to have local FM radio, reports say
The device manufacturer has partnered with NextRadio to bring local FM stations to its users.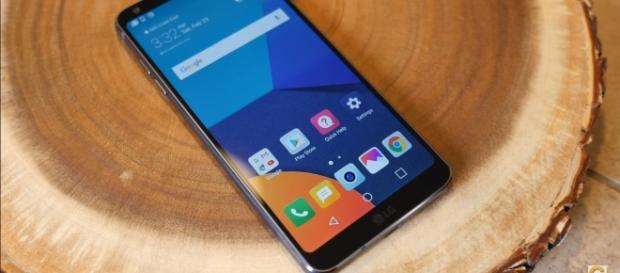 Smartphones are truly one of the most incredible products of technology. Among the numerous apps and various features included in a mobile handset, the Fm Radio, is a feature that does not get as much attention. While some people may consider the radio to be outdated and so last century, many do not realize that it is a cheap, yet effective format for broadcasting media. In addition, there is no data charge involved for users.
A lack of hardware is not the issue since many handsets come with radio tuners.
In fact, all smartphones have built-in radios. However, there are only a handful of manufacturers that enable them. For radios meant for the US, the radio tuners of foreign-built phones are often disabled by carriers. Now, LG is making a move to provide free access to FM radio for their users in North and Latin America by partnering with NextRadio.
The partnership
Today, the company announced that NextRadio would be a native platform on some of their smartphones. Basically, LG phones will have a pre-installed NextRadio app. This will allow users to access any Local radio station in the same way they would any other radio. Such feature will provide a new music experience for those with no streaming services where they no longer need to download MP3s.
NextRadio President Paul Brenner expressed his excitement over the partnership. He is proud to work with one of the world's leading smartphone providers as their company continues to connect and expose users to a full and immersive radio experience. The opportunity to reach millions of consumers through their phone is a milestone for the radio platform.
Some implications
While it is true that any user could easily download apps such as iHeartRadio to have access to radio stations, having access to raw FM channels has additional benefits.
According to LG, these FM radio channels reduces battery usage three times less compared to streaming services and twenty times less as opposed to data. In short, the user can still play their favorite music and catch up on local news despite poor reception or a low battery life.
As mentioned, most smartphones have radio chipsets installed. A good example would be Qualcomm, who incorporates FM functionality into its LTE modems. LG is among a few of the manufacturers that activate the chips. However, some carriers disable the radio chips because they receive no incentive to activate them. The reality is they gain profit from the streaming and data usage of their customers. More so, a lot of manufacturers now have their own music streaming platforms, which further stresses the absence of incentive in activating the chip.
Click to read more
and watch the video
or