LG reveals crucial information regarding the LG V30
LG revealed some of the most innovative features of its impending LG V30 handset, just days prior to its official release.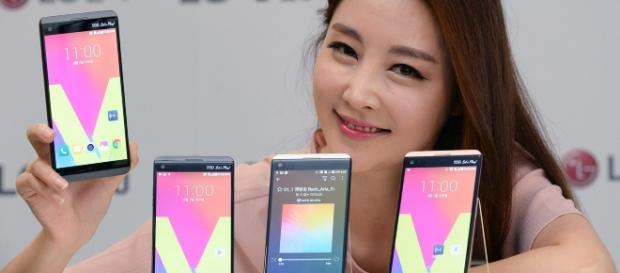 LG is expected to launch the LG V30 handset by the end of August, meaning that the rumors and speculations regarding the same are at an all time high now. However, it seems LG wants to put a stop to the speculation surrounding the impending handset, In a bid to do so, the company has confirmed some of the features of the LG V30, so that there is no further confusion among the fans regarding these.
LG V30 will sport new software running on the Android Nougat platform
LG has revealed in the last few days that the LG V30 will sport an OLED FullVision display. The company also revealed that one of the rear cameras in the device's dual sensor module will boast a historic aperture size of f/1.6, which is the greatest ever in a smartphone.
The lens will be able to click clearer pictures even in low light settings as a result of this.
However, now the South Korean company has revealed that it will bring the new UX 6.0+ software to the LG V30. This will run on the Android Nougat platform and will replace the older UX 5.0+ introduced in the LG G6 released earlier in the year. One other major change in the interface of the LG V30 over last year's Lg V20 is the fact that the Second Screen present on the latter has been replaced with a floating bar on the former.
The Second Screen was iconic of the LG V20 and its replacement will surely impact how fans perceive the impending handset now. Some may like the change while other may not, but the important part is that the display will now have a pull tab always on the side edge of the screen through which users will be able to access the Floating Bar. It will replace the Second Screen's floating circle, but will still be a distraction for some users.
Always-on display and facial recognition
Being an OLED device, the always on display feature will be present in the LG V30. People can see the time and date information in this kind of display, or may even customize it to set up a picture and other items to be displayed. However, perhaps the greatest change is the way LG will allow users to unlock the device.
The first innovative feature is the facial detection system, which would be able to scan the user's face if they stared into the front camera. The users will not have to press any other button to initiate a facial recognition scan, which suggests that the camera will always be on for this feature to be carried out. A voice unlock option is also expected to be available in the upcoming device.
Click to read more
and watch the video
or