Intel 8th-gen desktop CPU to enjoy increase in core count
Intel's upcoming 8th-generation desktop CPUs will up core counts across the board.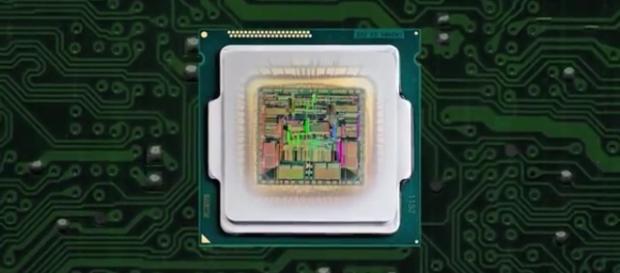 Intel is preparing for the launch of its 8th-generation Core i-series. If rumors turn out to be true, then the latest set is expected to arrive with the best of available features in the market. Revealing details have been leaked regarding the upcoming desktop CPU line-up. According to a report published by TechRadar, that cites information by unidentified sources within the company's manufacturing partners, the latest line-up is going to enjoy an increase in core count.
The release date and other details
Intel is expected to take the wraps off its latest line-up on August 21, Monday next week. Just ahead of the launch, a China-based computing forum witnessed an emergence of important information regarding this, from an unidentified user called ChipHell.
The information reveal by him quickly gained momentum after Anandtech, who has millions of users, caught up with the information.
Here are the specs
According to the information revealed through the pictures, it appears that Intel's' upcoming desktop processors will arrive with at least a 50 to 100 percent increase in core counts. More specifically, Core i3-8100 is expected to increase by 100 percent, while Core i7-8700K is expected to increase by 50 percent in core counts. The 8th-generation chip will come equipped with the quad-core preinstalled. At the same time, Core I5 and Core i7 will come equipped with hexa-core preinstalled. It has also been revealed through the latest leak that Intel has decided to eliminate the process of hyper-threading from its upcoming set of Cpu chips. This unfortunately does not put the 8th-generation Intel Core i-series on par with the i5 line-up that was released last year.
If all of this information turns out to be true, then it is safe to assume that no other line-up apart from Intel's Core i3 is receiving any other massive changes. While i3-8100 and i3-8350K seem to have gained a decent bump, the chipset's thermal design power is something that remains untouched in other chips. Apart from this, there is also a high possibility that Intel's upcoming Core i-series of desktop chips will offer between 6MB to 12MB of memory cache. Additional information regarding the chipset's base and turbo frequencies isn't known yet. The clock-speeds of the upcoming chipsets might be reduced by a few hundred megahertz. Details regarding the graphics platform remain unknown at this time.