'Real Housewives of Atlanta': NeNe Leakes in ugly encounter with fan at the airport
Don't miss our Facebook page!
Like Blasting News page on Facebook: we will keep you updated with all the latest news.
With the Chinese Communist Party controlling internet traffic, Facebook is among the many apps that were banned in the country. It has been blocked and kept from the public's eye for years now. Facebook CEO Mark Zuckerburg certainly exerted his effort to change this by meeting with Chinese politicians, reading propaganda about the leading party, studying Mandarin, and even speaking it in public.
This time, the social network may have found a way to penetrate the Chinese market.
Using a different strategy, Facebook authorized the release of a new app without its flagship name. It anonymously launched a new photo-sharing app called Colorful Balloons.
Colorful Balloons
According to an anonymous source cited by the New York Times, Facebook approved the debut of the photo-sharing app in May. It was released through the local company Youge Internet Technology without any mention of affiliation to the social network. Although there are no previous reports about it, the app is said to share the look, function, and feel of Facebook's Moments app.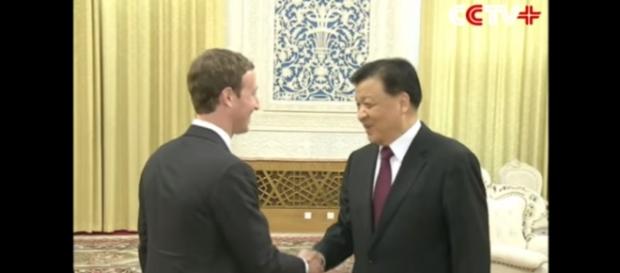 The description in the Chinese app store read that Colorful Balloons is an app that can organize the user's pictures and videos based on time, location, and characters. It also creates albums with the option to share them with friends and family.
Such move from a tech giant is definitely unprecedented. To a certain extent, it signals both the desperation and frustration of global technology companies as they attempt to make inroads in the world's most populous country. Further, it highlights how far they are willing to go to win over the world's largest online market.
Censorship
Chinese authorities decided to block foreign social media services that operate beyond their control. They emphasized that there is a need to monitor any activity that could pose a threat to national security. Facebook was banned in china in July 2009. Last month, its messaging service WhatsApp was also partially blocked.
The WhatsApp issue came out amid the Chinese government's official efforts to control the spread of discussion surrounding the death of Liu Xiaobo. In a letter from China Telecom Ltd.
to corporate customers, the use of a virtual private network (VPN) is only allowed to connect to a company's headquarters abroad. The VPNs facilitate the creation of encrypted links between computers, which can bypass the sites blocked by Beijing's web filters. This means that the news, business services, and social media obscured by China's Great Firewall can be accessed using the VPN.
Aside from Facebook, apps including Snapchat, Pinterest, Twitter and Facebook-owned Instagram are also banned.
In the absence of these networks, Chinese app developers created similar platforms. In fact, Twitter was replaced by Sina Weibo as China's main microblogging site. Despite the odds, Facebook and other tech giants are not backing down. For Facebook, in particular, the focus is geared towards providing a larger reach for Chinese businesses and developers through its ad platform.
Click to read more
and watch the video