Blaze Z Max is ZTE's latest offering
The new smartphone is now available for pre-order through MetroPCS at $129.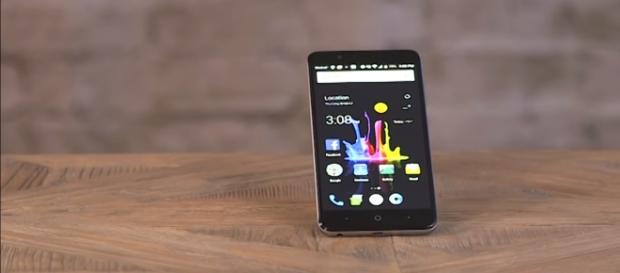 Many people are anticipating the return of the Samsung's Galaxy Note line, but #Zte prefers to take over the budget phablet market in a much more low-key approach. Since 2014, the company has produced a continuous line of low-cost handsets with some significant features including the screen display and battery. Much to the surprise of many, these also included modern features such as USB-C ports and fingerprint sensors.
With the release of Blade Z #Max as ZTE's new smartphone, the approach is no different. Today, it was made available for pre-order through MetroPCS at a fairly standard budget price of $129. The device will hit the stores starting August 28.
A generous offering
This year's model is a standout for many reasons. First, is the price tag. It can be recalled that a number of $200 phones were unveiled at CES. These budget smartphones all featured the same setup as the iPhone 7 Plus. ZTE's Blade Z Max, on the other hand, offers it for less than $150.
Other noteworthy specifications include the pair of sensors located at the back of the phone. The 16-megapixel RGB sensor captures color information whereas the 2-megapixel monochrome counterpart enhances the details. These two allow the user to highlight the subject with customized blurred backgrounds when taking pictures. These include portrait mode, optical zoom, bokeh, mono-color and more.
The handset also features a 6-inch display with a battery capacity of 4,080mAh, which means 31 hours of talk time and 22 hours of standby.
This indicates that the company recognizes the need of users for smartphones to serve as their main internet connection. The device also uses Qualcomm's Quick Charge, which means that the phone can go from 0 to 100 percent battery with just a few minutes of charge.
More specs
Before, a cheap smartphone is most associated with just the bare minimum in terms of bells and whistles. Nowadays, such is no longer the case since phone models that cost $250 or less have started adding more premium features. The Blade Z Max will be running the latest version of Android. Even though the next version, the Android O, will come out soon, the phone could still be subject for an upgrade.
The phone will be powered by Snapdragon MSM 8940. It will have a 2GB RAM capacity as well as 32GB up to 128GB internal. It measures 6.54 x 3.33 x 0.33 inches in size and weighs 6.17 ounces. One of the letdowns would probably be the despite having a big screen; it also has a slightly lower resolution. Also, the 1.4Ghz processor is not as powerful as the other two previous ZTE phones.
However, this launch serves as proof that ZTE can offer a solid device with premium features does not have to break the bank. Naturally, one would not get the same quality as that of a high-end and more expensive smartphone, but it is still worth showing off. #Pre Order