ASUS ZenFone AR available on Verizon Wireless for $648
The smartphone is also available at $27 a month, if users prefer to break up the payments.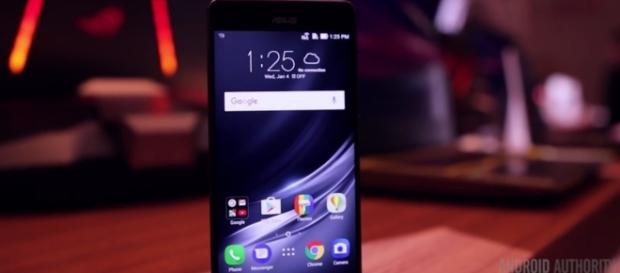 Earlier this year, ASUS took the wraps off its Tango-enabled, Android-powered super-fast smartphone ZenFone AR. However, the device wasn't available for purchase almost immediately. After months passed by, the company finally decided to put its smartphone on sale. Starting today, the Asus Zenfone AR is available for purchase on websites like Verizon Wireless. While the base price of the device is $648, interested buyers can also pay $27 a month, if they wish to break up the payments.
The Chinese technology giant had already announced a couple of weeks back that the smartphone will be available for sale exclusively through Verizon, however; at that time, the firm did not make any mention of the pricing bit.
Specs and features
Interested buyers are advised to note that the ASUS ZenFone AR is not immediately available for purchase, for Verizon Wireless is only taking pre-orders as of now. However, the consumers can always make the claim for the smartphone, as firstly – they come in limited stocks and secondly, the devices are expected to be delivered in no time. Although, the US carrier hasn't announced exactly when they plan on making the deliveries; the smartphone is only available in one storage variant i.e. 128GB. ASUS had also announced a 64GB storage variant towards the beginning of this year, however; it appears like the consumers might have to wait for a bit longer before they can get their hands on it.
What makes ASUS ZenFone AR so special?
The ASUS ZenFone AR is the first smartphone that comes equipped with support for both, Google's Tango and DayDream platforms – thereby allowing users to experience an enhanced AR and VR narration.
As far as the other specifications of the device are concerned, the handset packs a 5.7-inch full WQHD display along with being powered by Qualcomm's quad-core processor and a 3,300mAh battery. The smartphone further goes on to offer 6GB of RAM alongside 128GB of internal storage as well. The smartphone further sports a 23-megapixels rear camera along with an 8-megapixels front shooter as well. The device is available in one color, i.e. Charcoal Black. The smartphone runs on Android 7.1 Nougat operating system for now but is expected to receive the latest update anytime soon. The smartphone has gone on sale in leading and developing markets such as India and China as well, and it has managed to garner much popularity and attention in a short span of time.
Click to read more
and watch the video
or