Apple iPhone 8's September launch: Price tag, features and specs look promising
Apple is bringing the party to its fans with the iPhone 8 launch in September. Apple TV, Watch 3 also expected to be unveiled.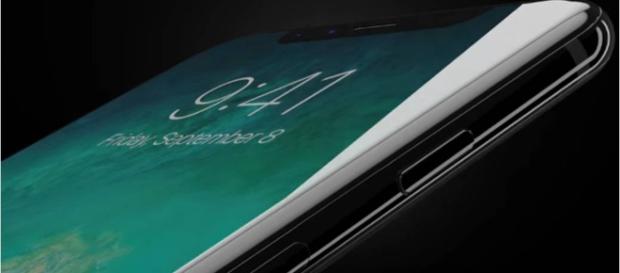 Tech giant Apple is reportedly holding a product event on Sept. 12, where it is expected to unveil some of the company's greatly anticipated products. This includes the Apple iPhone 8. Other devices to be unveiled are iPhone 7s, iPhone 7s Plus, 4K Apple TV set-top box and also Apple Watch 3.
The $1,000 price tag
The company has not confirmed the event up to now and hence invites are pending. However, the news of the event was first reported by The Wall Street Journal. There are whispers that the upcoming 10th anniversary iPhone will carry a price tag of $1,000, though it is not known whether the price will be for the highest storage variant or the entry ones.
This price tag could very well make iPhone 8 the most expensive one until now.
Earlier reports by The New York Times, Fortune and Goldman Sachs had also talked about a similar price tag. If this turns out to be true, it will be a massive jump from the iPhone 7's (32GB) price of $649. The 256GB variant of the Plus version nearly touched the $1,000 mark though, reports The Indian Express.
The reason for this massive leap in price could be the glass design and OLED display. A UBS analyst recently noted that the base variants would cost approximately $870, while the premium variants will hit the 1k mark. The iPhone 8 could hit shelves soon after the official launch event on Sept. 12.
Specs and Features
The glass and metal design has been the talk of the town lately. There will also be support for wireless charging.
The dual rear camera segment will reportedly be vertically-aligned and not horizontally, as in iPhone 7 Plus. The base storage range will be 32-256GB and Apple will be using the brand new A11 chipset.
The iPhone 8 display is the greatest feature in focus. It will be a full frontal glass 5.8-inch OLED bezel-less display, similar to the Samsung Galaxy Note 8, S8 and S8 Plus. Apple fans could be a bit disappointed because of the lack of dual curved edges. There is no confirmation yet if the Cupertino tech giant is dropping the Touch ID button altogether.
The Home button has also been removed reportedly. Users will be able to unlock the device using the company's 3D Face recognition module, which will scan the user's face before unlocking.
The Google Pixel 2 [VIDEO] and Pixel XL 2 are also set to be released in October. They could feature a Qualcomm Snapdragon 836 processor and Android 8.0 Oreo OS. Stay tuned on Blasting News for more updates on the Apple iPhone 8 smartphone.