Xiaomi's Redmi Pro 2 spotted with codename 'Chiron'
The upcoming Xiaomi device has been dubbed as 'Chiron,' and is expected to feature a large 6-inch display.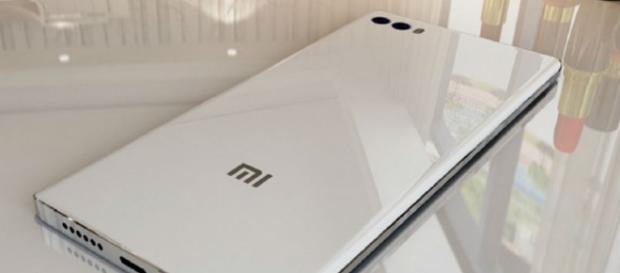 Chinese smartphone-maker Xiaomi hasn't been prominently appearing on headlines lately. The company after launching its latest smartphones — has been numb as far as unveiling newer innovations is concerned. It appears like the firm is back in the news again. The Chinese tech giant is reportedly working on a new flagship smartphone. The aforementioned device is being referred to as 'Chiron,' and if reports are believed to be true, then the smartphone will possibly pack an 8GB of RAM and a 6-inch large display.
Xiaomi's next flagship
As reported by Android Headlines, Xiaomi is preparing for the launch of its next big flagship smartphone. The upcoming device has been dubbed as 'Chiron,' and is expected to feature a large 6-inch display with 2,160 x 1,080 pixels resolution display (18:9 aspect ratio). The upcoming smartphone's display will reportedly be packed with a 2.5D glass manufactured by Japan Display Inc. (JDI). For those who don't know: JDI or Japan Display Inc. is a joint collaboration between Hitachi, Sony, and Toshiba.
The concept of Full-Active display
Xiaomi has notably been experimenting with display sizes since the launch of its last few major smartphones. For instance, Xiaomi's Mi Mix device that was unveiled late last year came equipped with an unconventional aspect ratio of 17:9 and a display size of around 6.4-inch built by Sharp. It appears like the firm plans on doing something similar with its speculated device as well. Moreover, Xiaomi's upcoming Chiron smartphone is also further expected to come packed with a Full-Active display.
Sony is usually known to pack its smartphones with Full-Active display technology and now, it appears like Xiaomi will be following its footsteps. Apart from that, the upcoming Xiaomi smartphone is heavily speculated to come packed with 8GB of RAM.
As also reported by Xiaomi Today, the company is also apparently working on launching its Redmi Pro 2 smartphone market this year. The aforementioned device is expected to come packed with a 6-inch bezel-less display. Rumors claim that the Redmi Pro 2 smartphone may be the same as the rumored 'Chiron' device.
However, none of the above-given information has been confirmed by the company as yet. Xiaomi has consciously been experimenting with major features of its popular products. The company is not only known to focus on smartphones solely but has successfully expanded towards manufacturing other products such as laptops, headphones and even air purifiers. The firm has a strong impact in developing markets such as China and India, specifically.