Windows 10 'Timeline' feature to be delayed
Microsoft puts off eagerly anticipated feature from appearing in Fall Creators Update.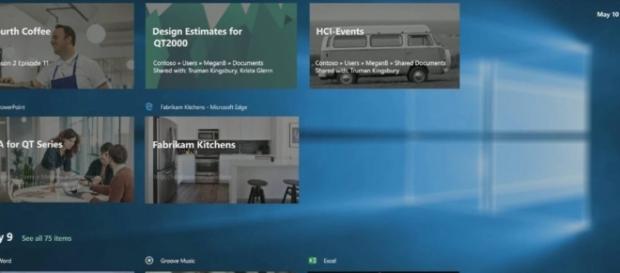 The latest version of Microsoft's operating system, Windows 10, remains a work in progress close to two years since it first became available. New features and fixes continue to be cooked up in order to make a superb experience even better. Aside from introducing the more basic Windows 10 S variation for Microsoft's new Surface Pro Laptop, they're also working on a big batch of additions called the Fall Creators Update. One of the eagerly anticipated new features in this group is a "Timeline" function that enables a user to switch between multiple Windows 10-using devices (as well as iOS or Android smartphones) under one's own account.
However several things appear to have come up, now Microsoft is saying that the Timeline feature is being delayed.
Not this year
Microsoft executive Joe Belfiore made the announcement on Twitter that ultimately, the new Windows 10 Timeline feature will not be fully ready in time to be bundled with the Fall Creators Update that is estimated to come out in September.
"We're planning for it to be in early insider builds shortly after Fall Creators Update is out," Belfiore explained in reply to a query about Timeline from Tom Warren of tech website The Verge.
Correct. Timeline won't be in the Fall Creators Update. We're planning for it to be in early insider builds shortly after FCU is out.

— Joe Belfiore (@joebelfiore) July 3, 2017
With the window for the Fall Creators Update out, it is now expected that the Timeline feature will instead be added to the next major Windows 10 update from Microsoft. Said major release of new features will be tentatively scheduled for March of 2017, as significant Windows 10 updates have been set to occur only once in any given year, whether in March or September. This is in line with Microsoft's current direction of making their latest OS akin to a service that gets updates as needed, rather than a product that will ultimately be replaced by a "Windows 11" sometime in the future.
Switching device usage
The Timeline feature for Windows 10 was first revealed to the Windows-using world by Microsoft executive Joe Belfiore last May in Seattle at the Microsoft Builders' Conference. It will let users tie multiple W10-installed devices – and iOS/Android smartphones – to a common account that can then be used to switch usage between all devices. In a way, it looks to be a more beefed-up and inclusive take on Apple's "Continuity" feature, which only ties devices using MacOS and iOS.
In order to facilitate the use of Timeline in Windows 10 with switching to iOS and Android smartphones, the feature will work in conjunction with the Cortana assistant, which is available as an app for both mobile operating systems. Microsoft is determined to see through its pledge to make their Windows 10 service "device-agnostic" with Timeline as one step to this end.
Click to read more
and watch the video
or