Weak LG G6 sales to blame for challenging financial results
Rate this title
LG in its Q2 2017 financial reports states that the disappointing sales in the mobile divisions took place due to low sale of the flagship smartphone.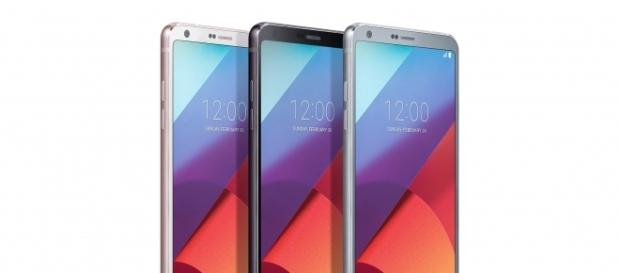 It has come to the notice of tech experts that the LG flagship - LG G6 - is constantly on sale. At the time of writing, the flagship handset was on sale on many e-commerce portals. One can purchase the device for less than $500 from the e-commerce platforms such as B&H, Amazon, and Best Buy.
While the original retail price of the smartphone is somewhere around $700, one can get a discount of almost $200 if they buy the LG G6 from the above-mentioned websites. Apart from this, the handset was given much bigger price reduction. However, the market experts are asking why. Although from the point of view of the consumer, this is a great deal, it is sure not as profitable for the company.
The company has been offering the device at almost 25 percent discount for the majority of the time. And, we finally have the answer why.
LG faced a "challenging" second quarter
LG Electronics on July 26, Thursday, revealed its second quarter financial results for 2017 and stated that the South Korean OEM faced a "challenging quarter for the mobile business." According to the second quarter Financial Reports, the LG Mobile Communications Company suffered an operating loss of $117.27 million. The company stated that the reason behind the losses is the slow sales of its premium smartphone. However, on the brighter side, the company saw a year-over-year rise in device sales section by 13 percent in the United States. However, the growth numbers were not contributed by the sales of LG G6.
LG states that the company has performed quite well in regards to its "mass-tier" lineup, where "mass-tier" indicates that low-end smartphones from the firm.
This can be however a good explanation behind the launch of the LG Q-series of smartphones. LG expects to see better results regarding sales in the second half of 2017, after the release of the LG Q6 and the LG Q8.
LG's electronics division performs well in the Q2 2017
While the smartphone division of LG may be lagging behind, the other categories of the company are performing quite well. The LG home appliances division has seen an increase in its sales by 12 percent compared to 2016, resulting in the growth of the operating income for the entire company (which also included LG Mobiles) by 13.1 percent in Q2 2017. The quarterly report also mentioned that the South Korean OEM would be soon launching the V30, which is rumored to be launched a day before the commencement of the Internationale Funkausstellung trade fair taking place in Berlin, Germany.
Click to read more
and watch the video
or