The 2018 Ford Mustang GT is the most powerful and quickest Mustang yet
The 2018 GT assisted by its new "Drag Mode" feature will be able to sprint to 60 mph from a standstill in just under 4.0 seconds.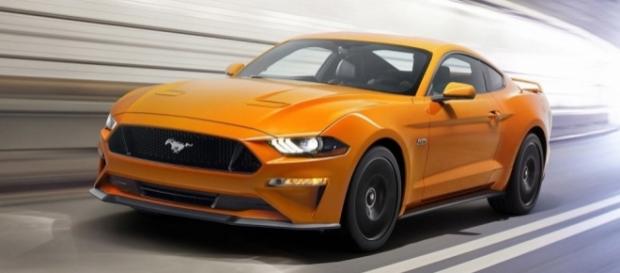 Ford has just recently announced a couple of new details regarding its upcoming new pony car, the 2018 Ford Mustang GT. The automotive manufacturer has made some bold claims and actually revealed that the upcoming GT will be the most powerful and fastest Mustang they have ever made.
Pony car wars
It looks like pony wars are back once again, but this time automotive manufacturers aren't solely depending on larger capacity engines. While the upcoming 2018 Mustang GT does sport a relatively large 5.0-liter V8 engine, the drivetrain also takes advantage of some advanced engine technologies including a direct fuel injection system and some nifty computer-assisted functionalities.
Thanks to the upgrades and an all new free-flowing intake system based on the Shelby GT350's V8, the 2018 GT generates a staggering 460 horsepower and 420 pound-feet of torque. This makes the upcoming model slightly more powerful than its main competitor, the Chevrolet Camaro SS.
Quickest Mustang
Ford engineers have also incorporated a new 10-speed automatic transmission, which includes a function called "Drag Mode," to fully take advantage of the Mustang's added power. When "Drag Mode" is activated, launch control is enabled and the transmission fully changes its behavior via a customized shift logic programming that makes it shift faster while maintaining the engine's torque throughout its gears. According to Ford, a 2018 GT equipped with its optional Michelin Pilot Sport 4 S tires will be able to sprint to 60 mph from a standstill in just under 4.0 seconds.
This places the 2018 Mustang right smack in the territory of the Chevrolet Camaro SS' 0-60 mph time.
High tech
Aside from the more powerful engine, which reportedly redlines at 7,800 rpm, and the new transmission, the new Mustang also comes with Ford's very own magnetic ride suspension. The system, which Ford calls its MagneRide active shock absorber system, automatically adjusts the suspensions of the vehicle depending on the situation. During "Drag Mode" the front part of the car loosens up, while the rear stiffens to aid in its launch. Other new features for the upcoming Mustang includes pre-collision assist, pedestrian detection, and a memory function to save different driver settings.
Unlike the previous models, the 2018 Mustang will no longer be coming with a V6 engine option. Instead, non-GT buyers can opt to get the 2.3-liter turbocharged four cylinder engine, which will be more powerful than its predecessor. With the vehicles' new "Drag Mode" the four-cylinder engine can still get the Mustang to 60 mph in under 5.0 seconds.