Surface Phone: Does death of Windows Phone 8.1 mark Surface Phone's creation?
The Surface Phone will be a multi-use handset with desktop-level processing.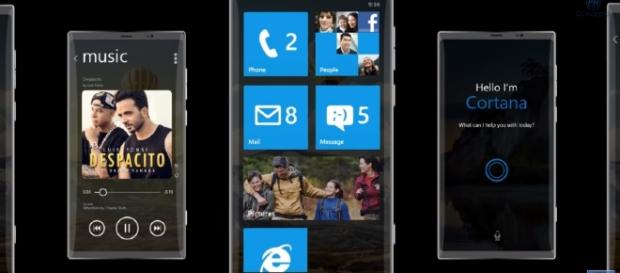 Microsoft has put an end to the Windows Phone 8.1 mobile OS, which means a number of mobile devices still running the operating system won't receive any more features and even security updates. The online support document of the Redmond, Washington-based tech titan made it known that they will no longer support the Windows Phone 8.1 mobile operating system.
The operating system will join other products such as, Identity Lifecycle Manager 2007, SoftGrid Application Virtualization 4.1 and Virtual PC 2007, among others. The mobile operating system rolled out three years ago and was succeeded by Windows 10 Mobile.
Nonetheless, Learn Bonds reported that the death of the operating system is an indication of the creation of the Windows PC in a pocket otherwise known as the Surface Phone.
The tech company tasked the Windows Phone platform to capture Windows enthusiasts in the smartphone industry. But, the platform did not entice either users or app developers. By then, the mobile device market had already chosen iOS and Android.
Microsoft CEO's desire for the Windows phone
Microsoft CEO Satya Nadella had previously revealed his desire for Windows on mobile devices. Analysts are claiming that the tech company's plan for its phone would be in the form of a Surface device. The CEO acknowledged that the company is back in the saddle and working to come up with the design and functions of its mobile devices.
Tech fans and experts speculated that the highly anticipated Surface Phone will be a unique device and will boast desktop-level processing. The device might be equipped with a QWERTY keyboard or utilize the Surface Pro lineup's foldout pad.
As the Surface Phone will be a Windows handset, the tech giant is pressured to boost the Windows 10 platform's appeal on a smartphone.
Microsoft working on a handset
Meanwhile, according to Christian Post, the new Windows 10 Mobile phone that the tech company is working on is not the long-rumored Surface Phone. Brad Sams, Thurott.com editor-in-chief and a Microsoft observer, claimed that Microsoft is working on a mobile device that could function as a tablet or a smartphone.
Nevertheless, as this department is where the tech giant needs to refresh, the rumored device is most likely a smartphone. As the Windows 10 Mobile is not being developed by Microsoft's Surface division, it could not be the Surface Phone. In spite of that, Alex Kipman, the chief of the HoloLens project, will spearhead the development of the Windows 10 Mobile phone.
Click to read more
and watch the video
or