Sony Xperia flagships bearing model numbers G8441 and G83XX spotted online
IFA Berlin is just around the corner and a couple of Sony flagships have already been spotted online.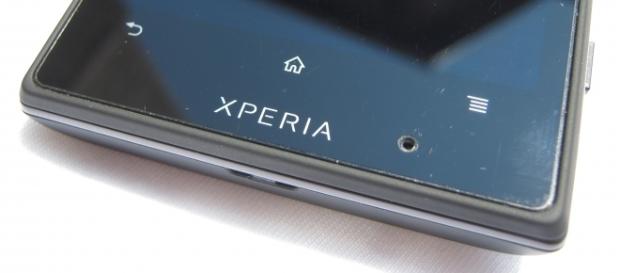 Looks like there's some good news for Xperia fans. Earlier this week, the purported Sony Xperia flagship made an appearance in UAProf (Sony Mobile's User Agent Profile) database. As expected, this stirred conversation among smartphone enthusiasts who believe the handset could be one of the devices the company is gearing up to unveil this summer.
Specifications and features
Multiple sources claim the smartphone will run Android O 8.0 out of the box, according to a report on AndroidHeadlines. In terms of software, Sony is unlikely to deviate from its pattern of not loading its devices with burdensome skins.
Carrying the model number G8441, the device's recent UAProf appearance also indicate that it will come with Bluetooth 5.0.
Moreover, it will pack an undefined ARM SoC (system-on-chip) under the hood.
Other details
The listing does not spill the beans about a slew of other details including the device's screen size while divulging vague shreds of information about its resolution. While some parts of the document allude to a Full-HD display with 1920 x 1080 pixels resolution, others point to a meager 1,280 by 720 pixels resolution. Based on these pieces of information, it seems safe to say that the G8441 may not be a flagship but instead just a closely and neatly packed iteration of another device that's in a class all by itself.
Similarly, there's a possibility that the aforementioned references to the device's resolution are indeed accurate, and the G8441 is just shifting between Full-HD and HD qualities, something nearly identical to the Xperia Z5 and XZ Premium automatically switching between Full-HD and 4K resolution.
Nevertheless, if the original pixel count is anything to go by, this unnamed mobile phone will boast a display with a common aspect ratio i.e. 16:9. The device with model number G8441 is not alone with reference to making an unexpected appearance online.
Other leaked devices
Meanwhile, a Poland-based retailer known as Komp.Tech seems to have rubber stamped the looming arrival of another Xperia flagship bearing model numbers G8341. The online retailer has listed the Sony G8341 as well as Sony G8441 as the company's flagship and compact flagship, respectively.
While the Sony G8341 is expected to come bearing a price tag of around €750, which converts roughly to $856, the Sony G8441 is listed at a price point of about €650 (about $742).
Moreover, the product listing also indicates that the handsets will be up for grabs in four different tints.The Sony G8341 is expected to hit the store shelves in Warm Silver, Venus Pink, Moonlite Blue, and Black color options, while the Sony G8441 will be available in Twilight Pink, Snow Silver, Horizon Blue, and Black.
Likewise, a different device sporting what looks like an incomplete model number (G83XX) was spotted online. According to various reports, this model number could be associated with a couple of premium Sony phones that are slated to hit the store shelves in Q2 of 2017.
Apparently, the recently surfaced G8441 could be a smaller variant of the G83XX. The speculation stems from Sony's pattern of model numbering, which does not necessarily imply that a higher number is linked with better specifications.
Click to read more
and watch the video
or