Sharp X1: The latest Android One device becomes official
The smartphone reportedly runs on Android 7.1 Nougat OS and will come equipped with an exclusive fingerprint authentication option.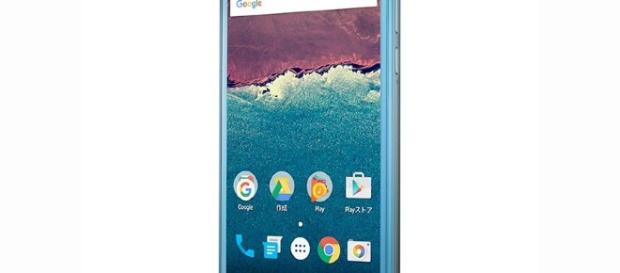 The smartphone market is most primarily dominated by either US-based or China-based company. Even the South-Korean firm Samsung managed to gain imminent recognition globally. However, one has hardly ever heard any impacting innovations coming from the side of Japan. It seems like that is about to change as Japan-based company Sharp made an announcement, introducing its latest Android-based smartphone.
A smartphone designed by Google
As several reports indicate, the Japanese company Sharp announced a few days back the official launch of its latest smartphone, Sharp X1.
The newest innovation by Sharp is apparently built on the modern-day Android One model. The smartphone will be exclusively available in Japan via carrier Y! Mobile. According to a report published by Softpedia, the recently-launched Sharp X1 smartphone is designed by search giant Google.
The firm has apparently joined hands with other OEMs to specifically work on this device.
For those who don't know what Android One is, it is a platform that offers highly-developed consumer-electronic products at an extremely affordable rate! These smartphones are specifically designed to work on high-quality hardware and software manufactured by Google. The Sharp X1, therefore, is going to arrive equipped with the latest Android 7.1 Nougat operating system. Another benefit that customers who make use of the Android One program will be able to avail is that the smartphone updates are released almost immediately. Google and OEMs have consciously made sure that this is carried out especially for its Android One smartphone users.
Powered with cutting-edge specs
As noted by Softpedia, The Sharp X1 smartphone is the fourth Android One device that launched in Japan this year.
As for the other specifications, the Sharp X1 smartphone features a 5.3-inch full-HD display with 1920 x 1080 pixel resolution. Moreover, the device is powered by Qualcomm's Snapdragon 435 octa-core processor. The smartphone further goes on to offer 3GB of RAM along with 32GB of internal storage. On the camera front, the Sharp X1 smartphone packs a 16.4MP rear camera along with an 8MP front snapper. The smartphone houses a 3,900mAh battery that users can use up to 4 days on full charge. The device also comes packed with a special app called 'FeliCa.' It's basically a payment method built on Google's Android Pay. The payment method is extremely popular in Japan with over thousands of users.
Click to read more
and watch the video
or